Leading Locally 2023 - Speaker Resources
Speaker Resources
Welcome to our Speaker Resources Webpage!
On this page you will find a few resources that have been developed to support our speakers in preparing to present at Leading Locally 2023. We hope that you will find the resources included below helpful and we look forward to your presentation. If you have any questions or need any support, please email us at educate@cof.org
Speaker Registration
Thank you for speaking at Leading Locally 2023. We look forward to hearing more about your insights!
All speakers will receive a discounted registration rate of $699. 
To register for Leading Locally 2023, please visit Leading Locally 2023 Registration
If a speaker has already registered for the conference and would like to take advantage of the discounted speaker rate, please email educate@cof.org and request an update to your registration to reflect this discount.
Speaker Documents and Forms
Speaker Orientation
If you were not able to attend our Speaker Orientation, please watch the recording:
Download the slides from the Speaker Orientation.
Promotional Materials
Tell your colleagues and your networks that you're speaking at Leading Locally! When posting to social, don't forget to use the official conference hashtag #LeadingLocally23 and tag the Council if you're posting to LinkedIn, Facebook, or Twitter.
Need an example of what to share? Use one of these messages as is, or edit one to add your own voice.
I'm attending #LeadingLocally23! Join me in Denver on June 13-14 to explore the power of place-based and community philanthropy. Register here: https://cof.org/leading-locally-2023
I'm looking forward to connecting with my colleagues at #LeadingLocally23! Leave a comment if you're attending, or register here to join me: https://cof.org/leading-locally-2023
Excited to speak on [PANEL NAME] with [TAG CO-PRESENTERS] at #LeadingLocally23. Come see us to talk about place-based #philanthropy: https://cof.org/leading-locally-2023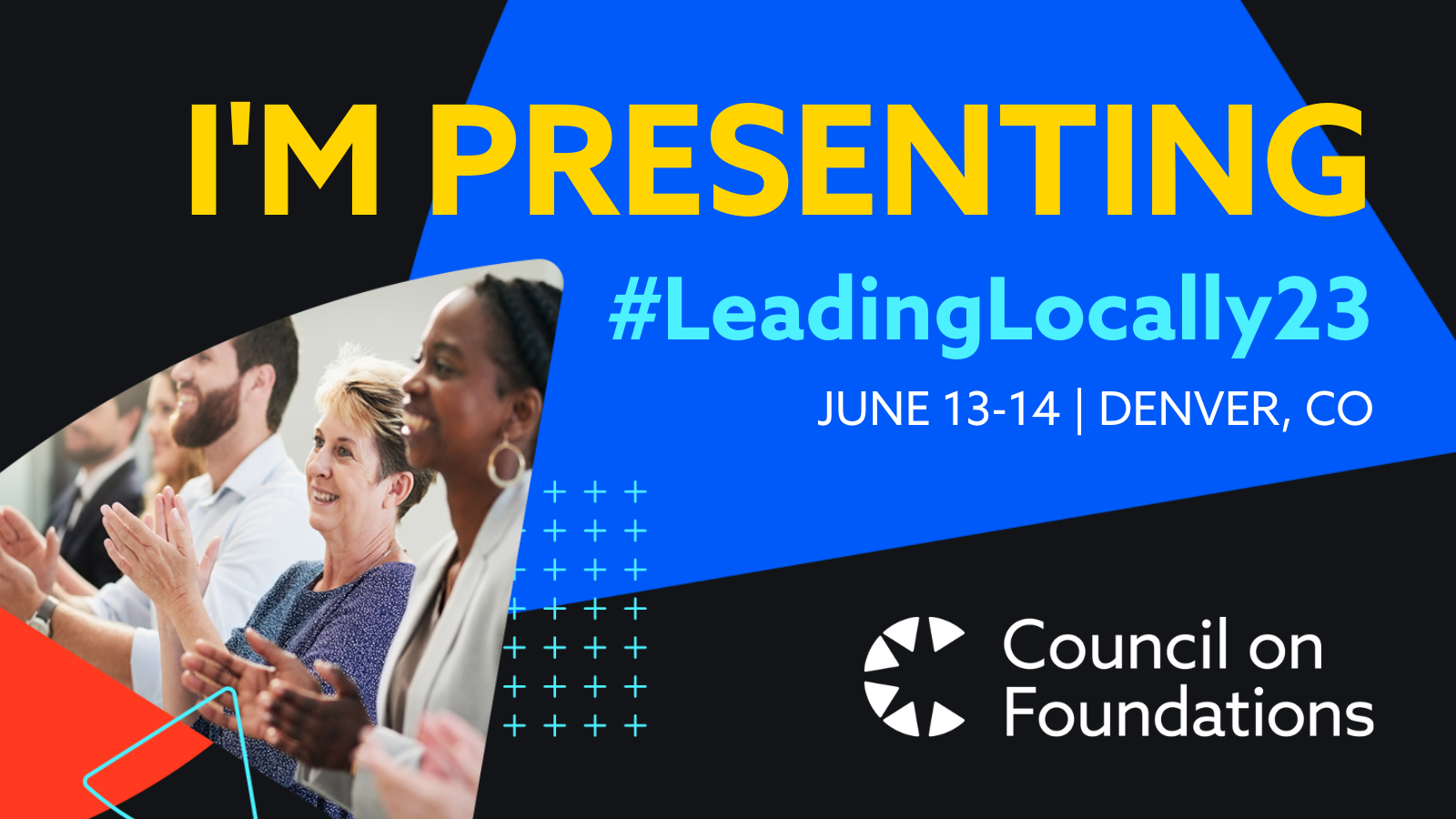 Download this image to share on your social networks! To save, right-click the image and choose "Save as"
Additional Speaker Resources
PowerPoint and Session Materials