2022 Public Policy Summit - Agenda
Agenda
Agenda subject to change. All times in Eastern time.
Tuesday, November 15
12-12:15 p.m.
Opening and Welcome Remarks
Speakers:
Kathleen Enright, President and CEO, Council on Foundations
12:15-12:45 p.m.
Keynote: Midterm Election Analysis
With control of both chambers of Congress at stake, this year's midterm elections have been contentious from the start. In this opening keynote, hear what happened in the midterms, why, and what it means for the U.S. as political analysts demystify the congressional landscape heading into 2023.
Speakers:
David Kass, Vice President of Government Affairs and Legal Resources, Council on Foundations (Moderator)
Laura Rodriguez, Vice President for Government Affairs, Center for American Progress
David Winston, President, Winston Group
12:45-1:15 p.m.
Panel: How the Midterm Elections Could Impact Your Work
Join a discussion on the midterm elections' implications for philanthropy as Council lobbyists Ken Kies, Managing Director of the Federal Policy Group, and Arshi Siddiqui, Partner at Akin Gump, analyze which policies you can expect the new Congress to prioritize and how they could impact your work.
Speakers:
Jenn Holcomb, Director of Government Affairs, Council on Foundations (Moderator)
Ken Kies, Managing Director, Federal Policy Group
Arshi Siddiqui, Partner, Akin Gump Strauss Hauer & Feld LLC
1:30-3:00 p.m.
Keynote: Better Arguments: A National Civic Initiative Created to Help Bridge Divides
Social divisions and polarization have challenged U.S. philanthropy to deepen bridge-building work. This keynote conversation with philanthropic leaders, led by the Better Arguments Project – a collaboration between the Aspen Institute's Citizenship and American Identity Program, Facing History and Ourselves, and the Allstate Corporation – will provide a different perspective on bridging divides: not papering over them, but learning how to build common ground through understanding historical context, developing emotional intelligence, and recognizing power.
Speakers:
Brad Clark, President and CEO, Gill Foundation
Katrina Hall, Program Manager, Citizenship and American Identity Program, Aspen Institute
May Leong, Senior Institutional Partnerships Officer, East Bay Community Foundation
Eric Liu, Executive Director, Citizenship and American Identity Program, Aspen Institute and Citizenship University
Jamie Merisotis, President and CEO, Lumina Foundation
Steve Seleznow, President and CEO, Arizona Community Foundation
In Partnership With: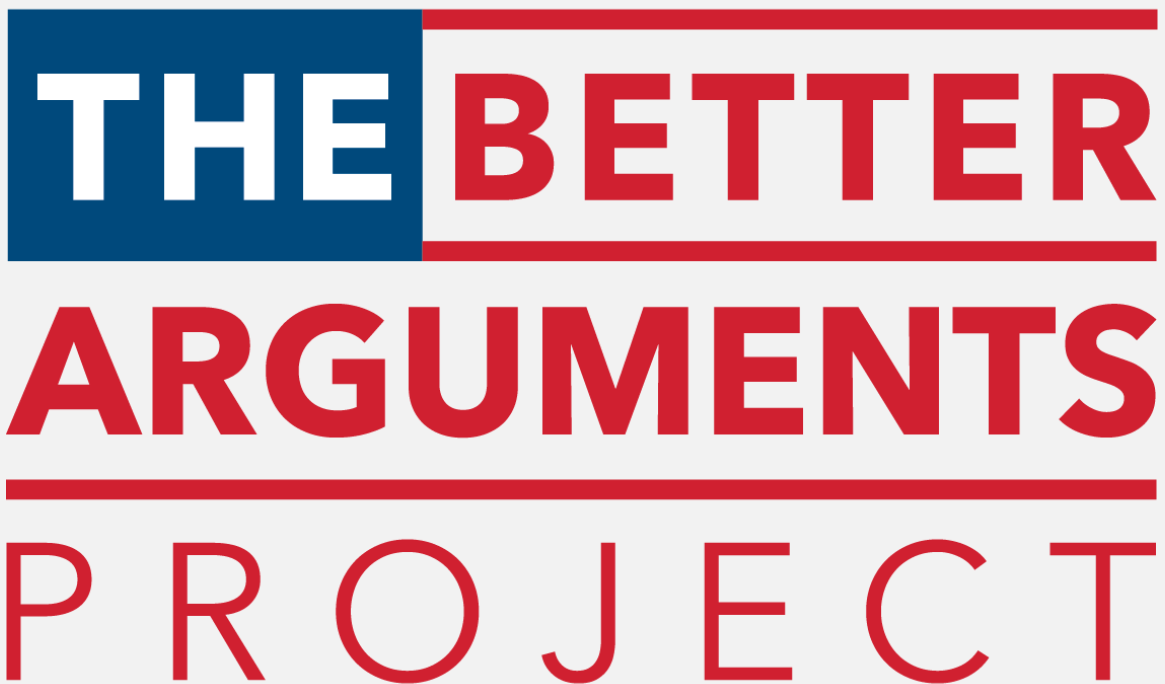 3:30-4:15 p.m.
Panel: Civic Engagement in the Wake of the Midterm Elections
Expanding voter bases and widening the spectrum of civic participation is essential to building common ground and advancing equity. This conversation, in partnership with Funders' Committee for Civic Participation, will feature experts on civic engagement and voter participation in communities of color, as well as opportunities for philanthropy to help improve civic engagement in future elections.
Speakers:
LaShanda A. Jackson, Executive Director, Funders Committee for Civic Participation (Moderator)
Malika Redmond, Co-founder and CEO, Women Engaged
Alejandra Ruiz, Executive Director, Youth Engagement Fund
Larry Wright, Executive Director, National Congress of American Indians
In Partnership With:

4:15-5:00 p.m.
Panel: Biden-Harris Administration Domestic Priorities: Engaging Communities; Fostering National Unity
Opening Remarks
Inclusive economic development provides an important cornerstone for building common ground and advancing economic prosperity across communities with differing interests and demographics. We are pleased to welcome Don Graves, Deputy Secretary of the Department of Commerce, who will share the Department's vision of how collaboration with philanthropic partners helps them to meet these goals.   
Speakers:
Don Graves, Deputy Secretary, U.S. Department of Commerce 
Agency Panel Discussion: The Priority of National Unity – Building Bridges Through Community Engagement 
At the recent United We Stand Summit, public and private sector entities announced their intent to collaborate with the President and his Administration to address hate-motivated violence and to foster national unity. The Council is pleased to welcome senior officials from the White House, AmeriCorps, the National Endowment for the Arts, and the National Endowment for the Humanities for a talk on what a whole-of-society response to hate-fueled violence entails and an outline of their efforts to engage civic, faith, and local leaders to foster environments of empathy and unity in communities across the nation.
Speakers:
Stephanie Powers, Senior Advisor, Public Policy and Partnerships (Moderator)
Ra Joy, Chief of Staff, National Endowment for the Arts
Yasmeen Shaheen-McConnell, Senior Advisor for Strategic Partnerships and Acting Strategic Advisor for Native American Affairs, AmeriCorps
Anthony Mitchell, Senior Deputy Chair, National Endowment for the Humanities
Justin Vail, Special Assistant to the President for Democracy and Civic Participation, White House Domestic Policy Council 
Wednesday, November 16
12-12:15 p.m.
Welcome Back
Speaker:
Jay Williams, President and CEO, Hartford Foundation for Public Giving
12:15-1:00 p.m.
Panel: Why Foundations Should Engage in Public Policy
How can public policy and advocacy advance your foundation's mission? Join this session, featuring the Council's Policy and Advocacy Training Center, and discuss strategies for leveraging public policy to enhance your organization's goals and impact. 
Speakers:
Sara Watson, Independent Consultant, Watson Strategies, LLC (Moderator)
Jennifer Heymoss, Vice President of Initiatives and Public Policy, Kalamazoo Community Foundation
Avenel Joseph, Vice President of Policy, Robert Wood Johnson Foundation
Deborah Kong, Program Officer, The David and Lucile Packard Foundation
Ralph Serpe, President and CEO, Adams County Community Foundation
1:15-2:05 p.m.
Concurrent Sessions: Peer Policy Roundtables
Public Health's New Normal: How Philanthropy Can Influence Government to Create a Safer America
Facilitators:
Rachel Nuzum, Senior Vice President for Federal and State Health Policy, Commonwealth Fund
Catherine Patterson, Co-Executive Director of CityHealth, and initiative of the De Beaumont Foundation
Advancing Housing Justice Through Policy Transformation
Facilitators:
Lauren Bennett, Director of Communications and Policy, Funders Together to End Homelessness
Julian Pierce, Director of Economic Opportunity, Fairfield County Community Foundation
Building Partnerships Across Governments to Advance Economic Equity
Facilitators:
Meg Fosque, Manager of Economic Policy Investments, Rockefeller Foundation
Deidre Lind, President and CEO, Mayor's Fund for Los Angeles
How Civic Engagement Can Impact Early Childhood Development
Facilitator:
Christine Thorsteinson, Director of Early Childhood Development, Silicon Valley Community Foundation
Developing Advocacy Tools to Address the Mental Health Crisis
Facilitator:
Zainab Okolo, Strategy Officer, Lumina Foundation
* Additional roundtables to be announced as confirmed.
2:15-3:00 p.m.
Conversations with Members of Congress
Nothing gets accomplished on the Hill without strong relationships. Listen in on conversations between Members of Congress and foundation leaders about the issues affecting the nonprofit sector and what to expect from the legislative branch in 2023. 
Speakers:
Rep. Tom Cole, Member, House of Representatives 
Trisha Finnegan, President and CEO, Oklahoma City Community Foundation
Juan Martinez, Vice President, Chief Financial Officer, & Treasurer, Knight Foundation 
Rep. Debbie Wasserman Schultz, Member, House of Representatives 
3:00-3:45 p.m.
Panel: Exploring the Policies that Impact Philanthropy's Ability to Thrive
As philanthropic giving reaches all-time highs just as Americans need it most, and as philanthropy's power to address both emerging and long-term needs has never been more important, philanthropy and the policies that affect it have never been more intertwined. Join this exploration of the relationship between public policy and philanthropy and the key ways they intersect.
Speakers:
Sally Ehrenfried, Senior Principal of Government Relations, Blackbaud, Inc. (Moderator)
Robert Holste, Senior Director of Government Relations, The Pew Charitable Trusts
Heather Logelin, President, St. Croix Valley Foundation
Marlon Williams, Vice President of Collaboration and Policy, Philanthropy New York
Kyle Penney, President and CEO, East Texas Communities Foundation
3:45-4:00 p.m.
Closing Remarks
Speaker:
Kenneth Austin, General Counsel and Corporate Secretary, Wallace Foundation
We would like to recognize and thank the members of the Council's Public Policy Advisory Committee for their support and assistance with this event.