2015 Annual Meeting - Leadership In Action Series
Leadership In Action Series
This new conference program element provides an opportunity for attendees to exchange ideas with some of our society's most influential leaders. This year's series features distinguished leaders who are shaping global social change.
Framed around the conference's issues areas: Natural Resources & Energy, Civil Society, and Economy & Finance, these hour-long discussions will bring philanthropic leaders together to network, learn, and share information.
---
Civil Society with Cornell William Brooks
Sunday, April 26 - 12:15-1:30 p.m.
Lunch will be served.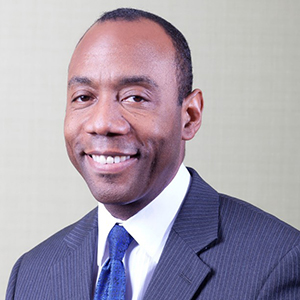 The recently appointed president and CEO of the National Association for the Advancement of Colored People (NAACP), Cornell William Brooks takes the helm of an historic organization 50 years after Selma and the passage of the Civil Rights Act. America continues to struggle with issues of equality, justice, and fairness in our civil society - from new forms of voter suppression and growing tensions with law enforcement to a widening economic opportunity gap and chronic disease. At this session you can engage with Dr. Brooks in meaningful dialogue about his leadership vision for addressing these tough challenges. This session will include thoughtful insights from Dr. Brooks whose leadership spans both the religious and secular worlds.
---
Natural Resources and Energy with President Mary Robinson
Sunday, April 26 - 5-6 p.m.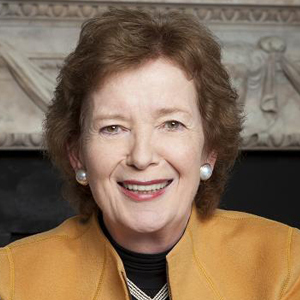 As the first woman President of Ireland and a former United Nations High Commissioner for Human Rights, Mary Robinson's leadership has been nothing short of transformative. Throughout her career she has pursued the most intransient problems --human rights, gender equality and environmental justice, during times of political and economic hardship in partnership and with purpose.
President Robinson once said When Nelson Mandela brought us together as Elders, he did so in the belief that together we are stronger, that change happens when people collectively take action to make our world a better place. Join us to learn more about President Robinson's journey as a collaborative leader who delivered on her ideas at the national, regional and global level. The audience will have an opportunity to engage with President Robinson as she shares stories of her own leadership, as well as her personal perspective on what is needed of future leaders today to safeguard our planet for the next generation.
---
Finance and Economy with Arthur Brooks
Tuesday, April 28 - 7:30-8:15 a.m.
Breakfast will be served.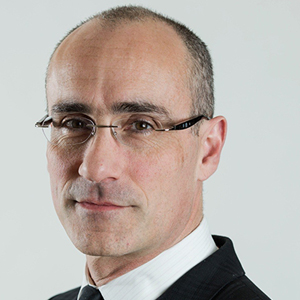 Known best for his work on the junctions between culture, economics, and politics, Arthur Brooks is President of the American Enterprise Institute and a critically-acclaimed thought leader of our times. Drawing from his bestselling books, Gross National Happiness: Why Happiness Matters for Americaand How We Can Get More of It and Who Really Cares: The Surprising Truth About Compassionate Conservatism, Brooks will share his perspectives from research and experience on charitable giving, the state of America's economy and culture, the promise of opportunity, and America's pursuit of happiness. Join us for a thought-provoking and engaging dialogue that will promise to shift your thinking and challenge your perspectives.