2017 Annual Conference - Networking Events
Networking Events
#COFAnnual is the place to connect with leaders in philanthropy, government, and other sectors — and to create future opportunities for collaboration. While every minute at #COFAnnual is an opportunity to network, these events are tailored for you to socialize and introduce you to new contacts.
---
Sunday, April 23
New Attendee Welcome Reception
Sunday, April 23 — 5:30-6:30 p.m.
We are thrilled you decided to join us at the Council's 2017 Annual Conference! Find out how to get the most out of your Annual Conference experience and learn about Council resources through this session designed for first-time attendees.
Seasoned conference goers are also encouraged to attend to help guide first time attendees on how to maximize their experience.
Light refreshments will be served.
Celebrating Reasons for Hope Networking Reception
Sunday, April 23 — 6:30-8:00 p.m.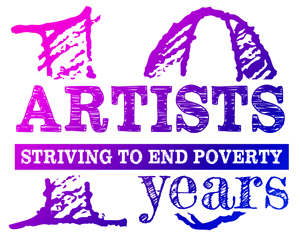 In August 2016, more than three dozen foundations kicked off a nationwide campaign, #ReasonsForHope, to encourage people across the country to find a new path toward our ideals of dignity, equality, and justice. This ongoing campaign has given voice to thousands of stories of optimism on social media. These are the stories of inspiration that animate philanthropy and contribute to a better, stronger society. To celebrate these messages of hope and to help spread them to a larger audience, the Council is thrilled to open the 2017 Annual Conference with a musical performance by distinguished Broadway musical director and philanthropist Mary-Mitchell Campbell, Founder and Executive Director of Artists Striving to End Poverty (ASTEP). Mary-Mitchell will debut her original song "Reasons for Hope" during the reception.
Listen to the song "Reasons for Hope"
This event is supported by Ford Foundation.

---
Monday, April 24
Speed Networking
Monday, April 24 — 4:00-5:30 p.m.
Looking for a way to quickly meet other professionals in the sector? Update your business cards, prep your elevator speech, and join us at our Speed Networking event. We will have a bar available in the room for a few minutes of cocktails. Participants will pair up and network with each other in short intervals for 25 rounds of two minutes.
First come, first serve availability.
Opening Networking Reception at the Perot Museum of Nature and Science
Monday, April 24 — 7:00-9:00 p.m.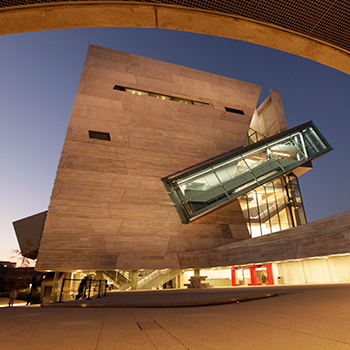 Join us at the Perot Museum for food, drinks, and great conversation. This is a perfect environment to reconnect with old friends and meet new ones while interacting with hands-on learning experiences.
Located near Downtown Dallas in Victory Park, the Perot Museum of Nature and Science is a world of wonder. This museum houses 11 permanent exhibit halls on five floors of public space, a children's museum, a state-of-the art traveling exhibition hall, and The Hoglund Foundation Theater, a National Geographic Experience. Designed by a 2005 Pritzker Architecture Prize Laureate and distinguished with the highest possible rating from the Green Building Initiative, you don't want to miss this opportunity to learn while having fun.
This event is supported by the 2017 Annual Conference Host Committee.
---
Tuesday, April 25
Out @ #COFAnnual: The LGBTQ and Ally Reception
Tuesday, April 25 — 6:00-7:00 p.m.
Whether you are a grantmaker funding or interested in LGBTQ issues, an LGBTQ grantmaker looking for friends, or just a proud ally to LGBTQ communities, Funders for LGBTQ Issues invites you to join them for complimentary drinks and light fare. Come hear about emerging trends in LGBTQ philanthropy and get an update on the pressing issues affecting LGBTQ communities in a post-marriage equality environment. Get caught up with old friends and make new ones!
This event is supported by Funders for LGBTQ Issues.
Global Philanthropy Reception and Dinner
Tuesday, April 25 — 6:00-9:00 p.m.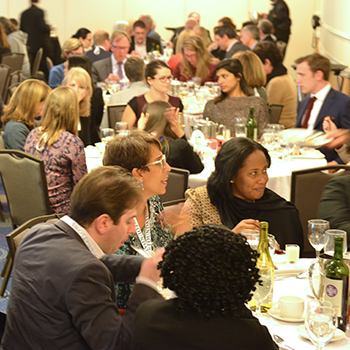 For the 2017 Global Philanthropy Evening at the Council on Foundations Annual Conference, we will focus on the issues and opportunities facing women and girls, globally and here at home.
Join us after the Global Reception for a content-filled dinner discussion. Expert speakers will share about the current challenges and exciting innovations working to improve the quality of life for women and girls, focusing on specific issues like ending child marriage, ensuring equal access to education, and gender equality. The evening will be framed within Goal 5 of the Sustainable Development Goals, which aims to Achieve Gender Equality and Empower All Women and Girls by 2030, both in the US and around the world.
This event will also feature special arts programming by the World Music Ensemble from Southern Methodist University and the "Things They Carried" photo exhibition.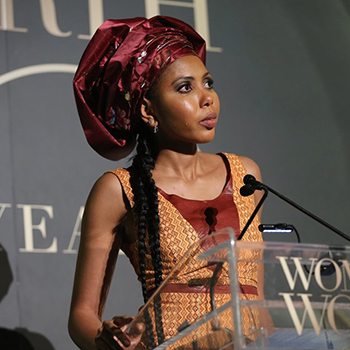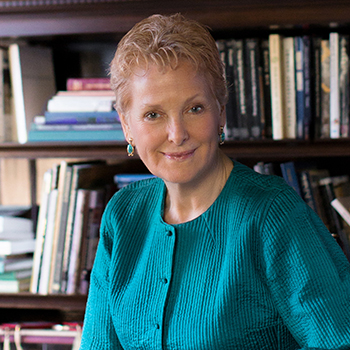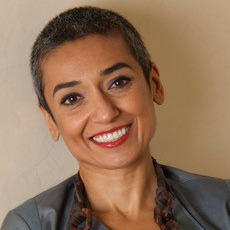 Moderator:
Kathleen McLaughlin, President, Walmart Foundation
There is no additional cost to attend this event, but space is limited and advance registration is required. You can dd this event to your itinerary while registering for the conference. If you have already registered for the conference and would like to add this event, email you request to registration@cof.org or call 703-879-0600.
This event is supported by Walmart, CAF America, Conrad N. Hilton Foundation, and Wallace Global Fund.