Corporate Philanthropy Update - November 2018
Friday, November 30, 2018 - 11:52 am EST
Happy Holidays! It is hard to believe that 2018 is quickly coming to an end. As you strive to get those last few grants out of the door or lead your final employee volunteer events for the year, I just wanted to take the time to say thank you!
Thank you for all that you do to advance common GOOD in the communities you serve! The role of companies and teams like yours who influence and innovate within the field cannot go unstated during this season. We recognize the countless hours it takes to advocate for impact and administer resources with a smile, so please know that communities, families, children and the sector is better off because of you.  
Should you ever need additional support or want to connect with other companies with shared interests, please reach out to the Council on Foundations at membership@cof.org. We'd love to serve as an extension of your team and keep you informed of the exciting things we have in store in the upcoming year, including the arrival of a new CEO, moving to a new office back in the heart of DC, celebrating our 70th anniversary, and holding our 2019 Leading Together Conference in Miami. Whatever the case may be, we look forward to working with you in 2019.
Lastly, for those on the West Coast, I'm heading to Los Angeles and San Francisco for visits with members and partners in the region December 5-13. If you happen to be in the area and have a few minutes for an in-person meeting to discuss the Council or corporate philanthropy, please let me know.
Best,
Lindsay Mason
Director, Corporate Philanthropy
703-879-0735
Lindsay.Mason@cof.org

Highlights
In Case You Missed It: The Council on Foundations has appointed a new leader: Kathleen P. Enright will become the Council's next President and CEO on March 5, 2019, following 17 years leading Grantmakers for Effective Organizations.
Nusenda Foundation won the 2018 Wilmer Shields Rich Excellence in Communications Award, presented during the Council's Annual Member Meeting this week. 
Nominations are open for the 2019 Secretary's Award for Public-Philanthropic Partnerships! The Council, in partnership with the U.S. Department of Housing and Urban Development, will recognize partnerships that have transformed communities through collaborations between foundations and government entities. Anthem, Capital One and JPMorgan Chase are a few companies who have won over the past years. Learn more about this award and apply today! Applications are due January 14, 2019. 
---
Resources 
In need of external Legal Counsel? Come to the Council! Whether you are contemplating starting a foundation or need external review of existing charitable procedures, as a member you have access to our Legal Services Team. Contact us at Legal@cof.com.
Check out the latest work of a few of our members & partners: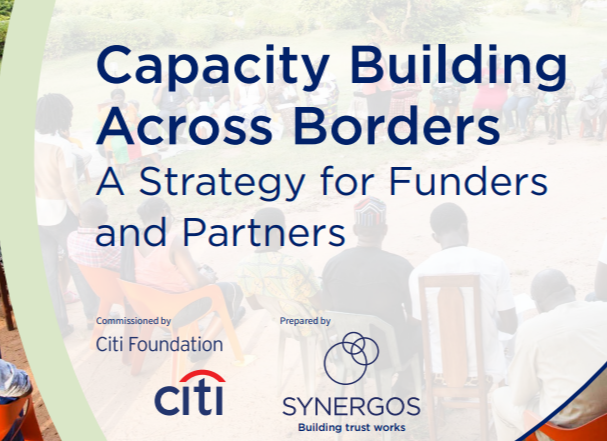 Citi Foundation teamed up with Synergos to produce a report on global grantmaking entitled Capacity Building Across Boarders: A Strategy for Funders and Partners.
IBM shares an detailed synopsis of how they've aligned their internal and external activities to demonstrate impact on the SDGs in their latest report, IBM's Contribution to achieving the United Nations Sustainable Development Goals.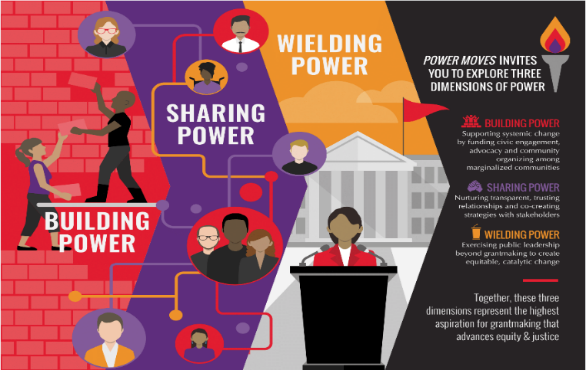 National Committee for Responsive Philanthropy recently released a toolkit to share insights shared power between funders and grantees called Power Moves: Your Essential Philanthropy Assessment for Equity and Justice.
For the latest overview of disaster relief and response strategies and funding trends, check out Measuring the State of Disaster Philanthropy 2018: Data to Drive Decisions by the Foundation Center and the Center for Disaster Philanthropy.

Meaningful Involvement: Learning How to Flip the Script offers companies a new approach to global engagement and building stronger partnerships via Deve
New Frontiers in Indian Corporate Social Responsibility shares how more companies can become catalysts for innovation, growth and social change, via Stanford Social Innovation Review.
Unreasonable Partnerships? How Corporates Fund Solutions To The Biggest Social Problems discusses global scalability and how start-ups can inform the way companies "connect profit and impact," via Forbes
FCA US Achieves Gold Medallion Certification for Efforts to Recruit, Employ and Retain the Nation's Veterans highlights a company's leadership in building opportunities and supports for veterans, via CSRWire
Corporate Philanthropy
Corporate Philanthropy Updates