Community Foundation Update: July 2020
Tuesday, July 28, 2020 - 1:30 pm
We all could use a sense of normalcy. Hence, I am pleased to announce our fall lineup of trainings and workshops, peer conversations and summits—and, you guessed it, all virtual!
We plan to deliver a mix of refreshed content alongside new formats to dive into shared experiences with peers and subject matter experts. Highlighted events geared toward community foundations are listed below or check out our robust list of Council events.
While it does not physically bring us together, we hope the range of educational offerings, peer exchanges, and sector conversations will restore your curiosity, deliver fundamental and enhanced education to staff, and mobilize renewed energy to propel your much needed work going forward.
THE PHILANTHROPY EXCHANGE
Ask questions. Share your knowledge with your peers
Conversation and connection with peers are critical, especially as we adapt to events transpiring today. Since March, we have seen an uptick in dialogue among our members taking place in the Open Exchange, which gains traction from staff of all foundation types. Recently, Laruen Kugler, Executive Director, Community Foundation of the Gunnison Valley posted about background checks, check limits, and retirement matching that generated strong crowdsourcing of ideas and responses.
To expand the conversation and help all community foundations right now, the private community for CEOs and executive directors, the Community Foundation Executives Exchange, is now available to all members and nonmembers of the Council! Your login credentials for the Philanthropy Exchange are the same as COF.org. To learn more, troubleshoot a challenge or get support on general questions, email us at membership@cof.org.
Like you, we are in this for the long-haul. Thank you for the inspiring and meaningful work that makes community philanthropy integral to how our communities cope, heal, and address this defining moment to do better in society.
Regards,
Brad M. Ward| Lead Strategist, Community Philanthropy
Council on Foundations
202-991-7612 | brad.ward@cof.org

COVID-19 Tips and Resources for Community Foundations
COVID-19 Resource Hub
---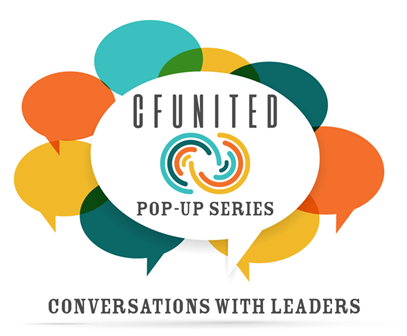 CFUNITED CONFERENCE: POP-UP CONVERSATIONS
2:00-3:15 PM ET | Aug 20 & Aug 27
Since we missed the opportunity to convene in person this past April, CFUnited partners—AdNet, Comma, Council, and ProNet—are excited to bring a two-part series of live, virtual dialogues with community foundation leaders from across the country.
Part 1: Wednesday, August 20 | 2:00 – 3:15 PM ET
While place is about geography, the global pandemic and racial inequalities reveal how place is also a balance of memory and possibility. Join a panel of Michigan community foundation executives as they reckon with leadership amid the deepening challenges of public health, economic security, community well-being and systemic racism.
Part 2: Wednesday, August 27 | 2:00 – 3:15 PM ET
Community foundations foster connections among residents to create change that matters. Explore how community philanthropy can candidly foster inclusive economies, address big challenges, and create vibrant and resilient communities that are reflective of all people.
COUNCIL PROFESSIONAL DEVELOPMENT OPPORTUNITIES
Legal Matters for Community Foundations Workshops
Designed as a deep dive into the legalities of the business model and best practices in effective management and leadership of a community foundation. Pricing as low as $149 for Council members—register today!
REGISTER NOW
SAVE THE DATE: Community Foundation Excellence (CFE) Fundamentals
October 14 | October 16 | October 21 | October 23 | 1:00 PM - 4:00 PM ET
Designed to help staff and volunteers quickly comprehend organizational essentials, this course is for community foundation staff in the early stages of their careers. CFE engages Council attorneys, national standards, peer exchanges, and expert faculty to ensure a robust learning of the fundamentals. Pricing begins at $349 for Council members! Registration opens in August!
---
MEMBER SPOTLIGHT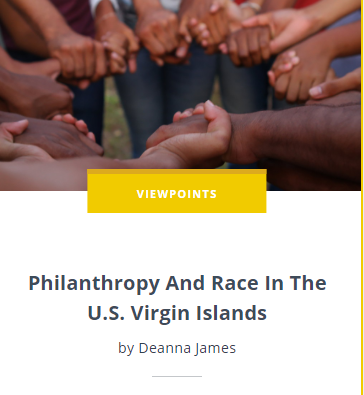 Deanna James, President of St. Croix Foundation, recently offered partners Global Giving, an introspective viewpoint on Philanthropy and Race in the U.S. Virgin Islands.
As a strong contributor to ABFE, A Philanthropic Partnership for Black Communities, Deanna also joined the Council's CEO Virtual Roundtable (Recording: June 30) in support of Black Foundation Executives Request Action by Philanthropy on Anti-Black Racism.
The Council joins with other national philanthropy serving organizations to stand in solidarity with ABFE in their call for philanthropy to take action on anti-Black racism, and hope your foundation will too.
Arizona Community Foundation's president and CEO, Steve Seleznow, speaks with Community Wealth Partners and their exploration into defining impact, engaging donors, and responding to COVID-19. Read More >>
---
NEWS
---
EVENTS
PAST EVENT RECORDINGS
Community Philanthropy Updates