Community Philanthropy Update - June 2022
Wednesday, June 15, 2022 - 2:00 pm
Greetings Friend,
I'm still so energized by the events of last week. Not only did we celebrate Member Week with our nearly 850 members, but we also launched a new Council brand and website. We're proud to enter this exciting moment in our history and to celebrate our vibrant member community in a new way. Each of you brings a unique strength to our membership, deepening the collective impact of the Council's work.
Council members represent many different foundation types, sizes, locations, ideologies, and values – but all of you are working to make a difference through ethical, responsible, and effective grantmaking. In 2021, we released Values-Aligned Philanthropy: Foundations Resisting Hate and Extremism, and last week we released a new publication just for you, the Values-Aligned Philanthropy Toolkit for Community Foundations.
Informed by community foundation leaders from across the U.S., the toolkit is designed to help you engage in philanthropy driven by your organization's values. It provides guidance on how to develop policies that ensure your grantmaking reflects the values that define your organization while also helping to avoid funding hate. With the Values-Aligned Philanthropy Toolkit, you will be poised to confidently:
Lay the groundwork for your policy
Define your organization's values
Create and adopt your policy
Communicate your policy
Implement your policy
A crucial part of building trust in philanthropy is ensuring that charitable dollars never fund organizations promoting anti-democratic norms, hatred, or violence. I hope you find the Values-Aligned Philanthropy Toolkit for Community Foundations to be a helpful resource as you continue or embark upon this work. Thank you for all you do to steward trust in our sector.
Warmly,

Kathleen Enright
President & CEO
 
Upcoming Events
Council Events
Public Policy Action Network June Meeting
June 27 | 2:00-2:30 p.m. ET
The Public Policy Action Network is a group of foundation leaders using their voices and networks to engage and educate federal officials, fostering an environment in which philanthropy can thrive.
Register Now
Rules of Advocacy and Lobbying for Grantmakers
August 2 | 2:00-3:00 p.m. ET
Join the Council on Foundations Legal Team to learn more about all the ways foundations can engage in public policy and advocacy. We will also explore tips on how grantmakers can support civic engagement and what foundations need to know about election-year politics.
Register Now
Legal Matters for Community Foundations
August 23-24 | 1:00-4:30 p.m. ET each day
Led by the Council's legal team, this workshop is designed to answer your broad legal and practical questions on administering funds, grants, and community foundation activities.
Register Now
2022 HR Retreat
September 8-9 | Virtual
Join us at the 2022 HR Retreat: Evolving the Philanthropic Workplace to hear from inspiring HR and culture leaders, engage in robust peer-to-peer learning, and build community through a dynamic exchange of thoughts and ideas.
Register Now
Member Spotlight
The Pittsburgh Foundation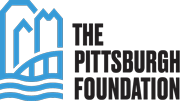 Jasmine Green is the first person to be awarded the Exposure Tongue River Artist/Activist Residency from the Pittsburgh Foundation. For her residency, Green will spend time in Dayton, WY, working on her book, "A Field Guide for Blue Girls," which explores how Black girls navigate mental health through a combination of art and poetry.
Park City Community Foundation
Dr. Joel Zarrow has joined the Park City Community Foundation as President and CEO. He comes to PCCF after over 8 years of service as CEO of the Children's Literacy Initiative, prior to which he was Senior Advisor to the New Jersey Department of Education. Welcome, Dr. Zarrow!
Resources & New Stories
Currently Recruiting: Community Foundation Excellence Fundamentals Faculty
The Council is seeking new voices to bring in as faculty for the Community Foundation Excellence (CFE) Fundamentals course. Appealing to a broad audience of new and growing community foundation staff, CFE Fundamentals builds essential skills that balance governance and management with a broader understanding of community foundations within the philanthropic sector. We are looking for experienced community foundation leaders, eager to share their expertise and connect with others in the field. If you are interested in learning more about this opportunity, please email Jill Gordon, Manager of Training.
Trending Philanthropy Exchange Conversations
Legal Question of the Month with Ben McDearmon, Staff Counsel
Question: We have a donor who is interested in establishing a designated fund for a beneficiary that is classified as a private non-operating foundation. Is this something that we can set up?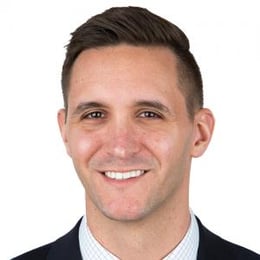 Answer: A designated fund to benefit a private non-operating foundation isn't strictly prohibited by law, but we do not recommend the practice and most community foundations will generally not make grants to private non-operating foundations. A primary reason for this is that using a public charity to receive contributions for the benefit of a private non-operating foundation could be considered an attempt to circumvent the lower charitable deduction limitations for contributions to non-operating foundations. Essentially, the donor would be able to take advantage of the more favorable deduction limits for contributions to a public charity only to have those funds distributed to an entity that does not itself qualify for those higher deduction limits.
News and Resources
The deadline to apply for Community Wealth Partners' 2022 Community Foundation Racial Equity cohort has been extended to July 6. This six-month peer learning cohort provides community foundations with an opportunity to strengthen their ability to channel resources to BIPOC-led community-based organizations. Apply today!
Shared purpose. Collective voice. Greater impact.