Community Philanthropy Update - July 2022
Friday, July 15, 2022 - 2:50 pm
Greetings Friend,
The midterm elections will be here before we know it and with a lot at stake on the ballot this year, the Council is working hard to provide you with tools to deepen your knowledge and skills to engage in supporting the democratic process in both the short- and long-term.
In addition to hosting our fourth annual Public Policy Summit right after the midterms, we're launching a new series of advocacy trainings from our Government Affairs and Legal Resources team. While foundations and nonprofits are restricted from electioneering (advocating for or against specific candidates), there are many ways our sector can champion policies that will benefit your local communities and advance the greater good.
Join us for the workshop kickoff on August 2. Rules of Advocacy and Lobbying for Grantmakers will be a session approachable both to those who are brand-new to this work and to those who have been working in the policy space for some time. We'll offer guidance -- not on which policies to support, but rather on how to work with those in the public sector to achieve non-partisan goals. And on October 6, Essentials of Policy Advocacy for Grantmakers will cover how to build advocacy capacity across your organization and offer peer networking opportunities to sort through these issues collectively.
The Council on Foundations wants to equip our members to lift your voices as part of our commitment to a strong multicultural democracy. Community foundations know well how to put these tools to use on the ground, and you understand the hard work it takes to build and preserve community at a time of great polarization. While the Council will determinedly pursue policies that are in the best interest of our members and the nonprofit and philanthropic sectors, we are also committed to holding space for multiple frames of reference and points of view on policy issues. Doing so will enable us to gain a better understanding of the issues themselves, what matters to members of the Council community, important differences in various perspectives, as well as where we may be able to build toward greater agreement.
I know that many of you are making inroads toward building communities and organizations that work for everyone in both your grantmaking and internal operations. I look forward to hearing how you will leverage your advocacy skills to do the same.  
Warmly,

Kathleen Enright
President & CEO
[email protected]
Upcoming Events
Council Events
Rules of Advocacy and Lobbying for Grantmakers
August 2 | 2:00-3:00 p.m. ET
Join the Council on Foundations Legal Team to learn more about all the ways foundations can engage in public policy and advocacy. We will also explore tips on how grantmakers can support civic engagement and what foundations need to know about election-year politics.
Register Now
Alliances in Disaster Recovery: FEMA and Foundations Collaborate for Resilience
August 16 | 2:00-3:00 p.m. ET
In this session, FEMA Philanthropic Advisors and Coordinating Officers will join three community foundations to share how they are currently working together on long-term recovery plans in communities. Learn how and when FEMA dollars flow after disaster declarations are issued and what government funding programs are available to communities for long-term planning and future mitigation. 
Register Now
Community Foundation CEO Virtual Roundtable
August 23 | 3:00-4:00 p.m. ET
Community foundation executives are invited to join a peer roundtable conversation to learn more about values-aligned philanthropy.
Register Now
Legal Matters for Community Foundations
August 23-24 | 1:00-4:30 p.m. ET each day
Led by the Council's legal team, this workshop is designed to answer your broad legal and practical questions on administering funds, grants, and community foundation activities.
Register Now
2022 HR Retreat
September 8-9 | Virtual
Join us at the 2022 HR Retreat: Evolving the Philanthropic Workplace to hear from inspiring HR and culture leaders, engage in robust peer-to-peer learning, and build community through a dynamic exchange of thoughts and ideas. Only a few seats remain!
Register Now
Essentials of Policy Advocacy for Grantmakers
October 6-7 | 1:00-5:00 p.m. ET each day
The Essentials of Policy Advocacy for Grantmakers course will help foundation staff use their resources effectively to advance public policies that support the greater good. Rather than focusing on what policies foundations should address, this training will focus on how to engage in policy advocacy to advance your goals. 
Register Now
2022 Public Policy Summit
November 15-16 | Virtual
The 2022 Public Policy Summit will equip foundation leaders and staff with public policy and advocacy tools while also putting them in conversation with top government officials and national policy experts. Held one week after the mid-term elections, attendees will have access to expert analysis on how the outcomes will impact philanthropy. 
Register Now
Partner Events
Annual National Conference for Growing Community Foundations
October 12-14 | Virtual and In-Person
The Conference is tailored but not limited to small-staffed and volunteer-led community foundations in rural, small urban, and suburban America. It is designed to meet the needs of both new and seasoned board members and staff in practical training to enhance skills in all major areas of community foundation management.
Register Now
Resources & New Stories
Currently Recruiting: Community Foundation Excellence Fundamentals Faculty
The Council is seeking new voices to bring in as faculty for the Community Foundation Excellence (CFE) Fundamentals course. Appealing to a broad audience of new and growing community foundation staff, CFE Fundamentals builds essential skills that balance governance and management with a broader understanding of community foundations within the philanthropic sector. We are looking for experienced community foundation leaders, eager to share their expertise and connect with others in the field. If you are interested in learning more about this opportunity, please email Jill Gordon, Manager of Training.
---
Trending Philanthropy Exchange Conversations
---
Legal Question of the Month with Ben McDearmon, Staff Counsel
Question:  Can a community foundation pay a scholarship award to a recipient's 529 college savings plan?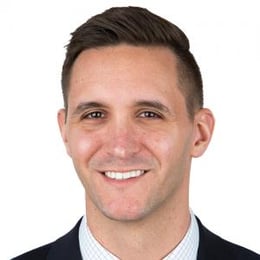 Answer: There is no strict prohibition on paying a scholarship award to a student's 529 plan rather than disbursing it directly to the recipient, but community foundations will first need to verify whether this would conform to their scholarship policies. Many foundations' policies only allow disbursements to the school the recipient is attending. However, if a foundation's policies permit it to disburse funds directly to the individual recipient, there's nothing that should prevent it from disbursing it to a 529 plan instead of writing a check to the individuals.  
There are some potential downsides to this approach, however. It may be more difficult for the foundation to ensure that the funds are, in fact, used for educational purposes. Although these accounts are set aside for educational expenses, account owners can elect to make nonqualifying distributions from the plan that they could then use for non-educational purposes. They would have to pay a 10% penalty and treat the distribution as ordinary income, but otherwise, there would be nothing to stop them from using the funds for any other purpose. For that reason, community foundations choosing to pay scholarship awards to 529 plans should request documentation from recipients showing how the funds were spent. 
Council members are encouraged to send any legal inquiries to [email protected].
---
News and Resources
Community Philanthropy Updates