Brooklyn's Boom Brings Change and Crisis to Some
Monday, April 7, 2014 - 10:06 am
"We need more agency for people in communities, not just people with money. We're giving so much voice to new people moving in...My grandmother shouldn't have to battle to keep her apartment."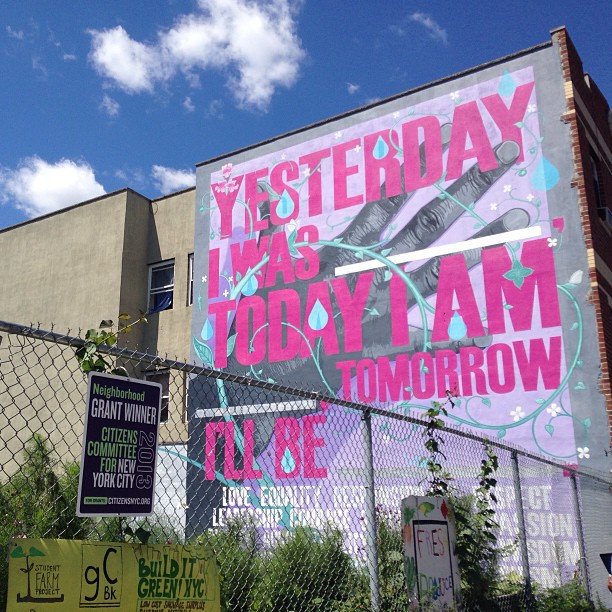 These words were spoken by Donovan, a 16-year-old resident of East New York, last month in a roundtable meeting with young men from neighborhoods across Brooklyn.
Donovan is among the nearly 800 Brooklynites participating in Brooklyn Insights—a project the Brooklyn Community Foundation launched in January to convene a Boroughwide discussion on Brooklyn's future: the pressing needs of our neighborhoods, opportunities for change, and strategies for collective action.
These conversations are laying the groundwork for a new approach to supporting community-led solutions at the Brooklyn Community Foundation, building upon our communities' strengths and experience.
If you haven't heard, Brooklyn is hot, and it's changing, rapidly. Brooklyn has become the epicenter of a new generation of young people flocking to cities, starting new businesses, buying and fixing up homes, and raising families. It has also become a destination for Manhattanites looking for human-scale, family-friendly, lower-density places to live.
The branding of Brooklyn has led to an explosion of real estate development and exponential increases in the cost of living, and rendered numerous neighborhoods virtually unrecognizable from just a few years ago. For some, the changes in Brooklyn have been a windfall, but for most, change is precipitating a crisis—especially for nearly half of all residents who are living at or below the poverty line.

This post is part of the #CF100 Series of blog posts. The Council on Foundations is marking the 100th anniversary of the nation's first community foundation, The Cleveland Foundation, by highlighting the roles of community foundations with this series.
Brooklyn includes more than 2.6 million people living in 70 neighborhoods. We've got energy, diversity, history, pride, and of course, an NBA team. But we also have deeply entrenched challenges. One in three Brooklyn children is growing up in a household making less than $23,000 a year. Of the 10 poorest census tracts in New York City, five are in Brooklyn.
And now, Brooklyn has the third highest rate of income inequality in the country.
When I joined the Foundation last September as its new President and CEO, I knew I had a tough job ahead of me. How do we truly understand a place as big and as complex as Brooklyn—and shape programs that can have a genuine impact here?
I lived in Brooklyn for over 25 years, and yet I had a lot to learn. That's why, while attending the Council on Foundation's 2013 Fall Conference for Community Foundations, it was a revelation to hear the stories of places like Humboldt County, Denver, and Dubuque, where community foundations have become agents of sustainable transformation by engaging and empowering real experts—their local residents.
I came back from the conference ready for action. I learned that community engagement has implications far beyond how we do grantmaking. It also shapes how we support leaders, and become stronger community leaders ourselves. It's the critical factor that will give our work an authentic point of view and direct us to where we can have a substantial, lasting impact by lifting up what is already succeeding in our communities.
Brooklyn Insights has been a tremendously generative process, fully supported by our Board and donors. In just three months, we've sat down with over 400 residents, leaders, advocates, and entrepreneurs. In addition to nearly 20 sector-based roundtables (like Criminal Justice, Immigration, and Arts Education), we've hosted a dozen neighborhood meetings (some in two languages) and have been welcomed into living rooms, schools, and community centers. The objective in each conversation is the same: discover what is working and what more needs to change.
The truly beautiful part of Brooklyn Insights is affirming how much all Brooklynites have in common. No matter the meeting topic, the neighborhood, or the people at the table, Brooklynites believe in their neighborhoods and share similar hopes and fears tied to affordability, opportunities for youth, community spaces, equity, and government policy. Exciting directions for the Foundation's future work are emerging, and in the process we've met phenomenal leaders and gained countless new partners.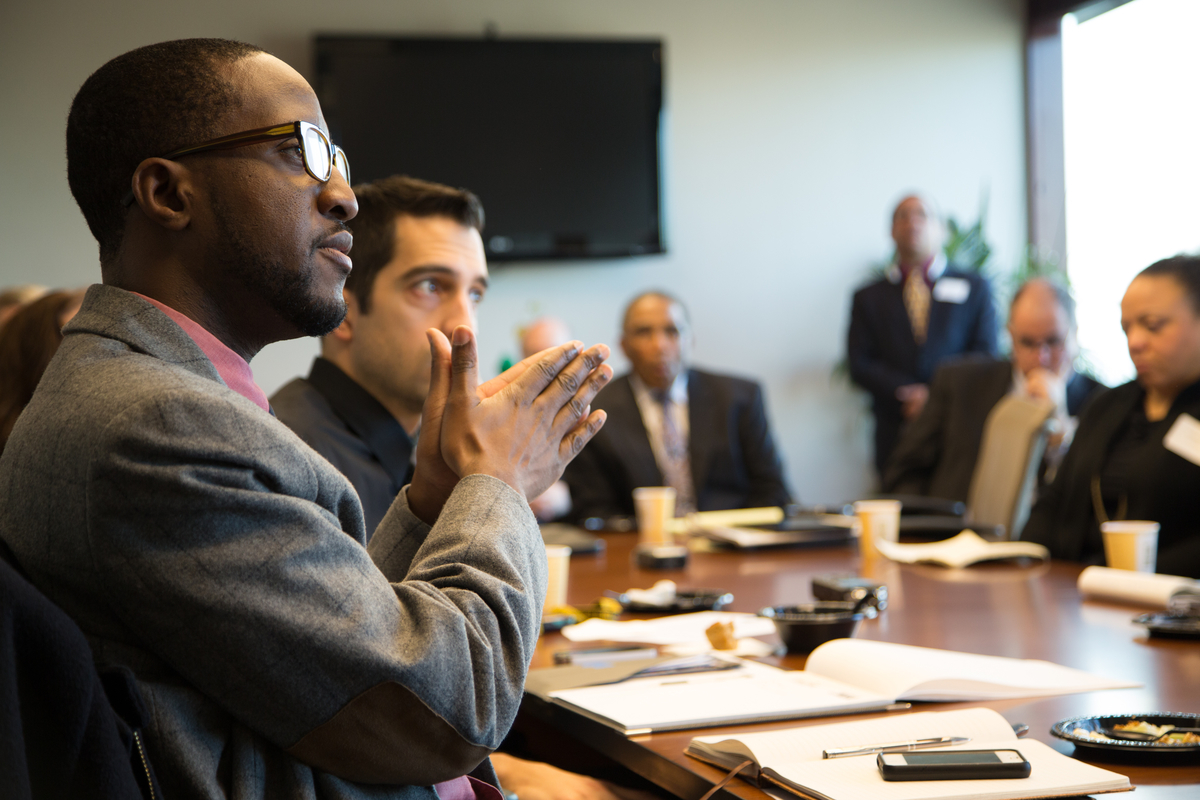 As we move forward, here are just a few of the questions we keep coming back to:
What are the elements of community strength?
What is the role of beauty in people's lives?
How do we stimulate coordination among siloed city services?
Is investment in youth a vector for multiple social justice issues?
We plan to complete this current phase of Brooklyn Insights in June, and we will release a full report on our findings over the summer. In order to be transparent about our process and findings, we are charting the entire project at BrooklynInsights.org and on social media with #BrooklynInsights.
We don't want Brooklyn's future to be determined by a select few, but with diverse Brooklynites at the decision-making tables, including energetic and thoughtful young people like Donovan.
Cecilia Clarke is President and CEO of the Brooklyn Community Foundation. Cecilia joined the Foundation in September 2013 after more than a decade as Executive Director of the Sadie Nash Leadership Project, an innovative educational leadership program she founded for low-income young women from New York City and Newark, NJ.
Community Foundations Centennial