The Austin Giving Pledge: A Call to Action for Our Future
Tuesday, July 22, 2014 - 9:45 am
Austin, Texas, is the top spot to be an entrepreneur, make movies, get fit, have a dog, and eat barbeque—but as recently as a decade ago we ranked near the bottom of per capita giving. While other Texas cities, like Dallas, Fort Worth, Houston and San Antonio, have a long history of philanthropy, ours was principally a university town and state capital. That is, until the 1990s when the limestone outcroppings west of downtown sprouted glass office buildings and became the "Silicon Hills."

This post is part of the #CF100 Series of blog posts. The Council on Foundations is marking the 100th anniversary of the nation's first community foundation, The Cleveland Foundation, by highlighting the roles of community foundations with this series.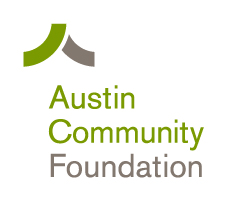 Austin is now a vibrant community of innovators and creators. The 2010 census showed that our mean household net worth is $535,400—nearly a third above the national figure—and more than 10% of households are millionaires! With a median age of 30, we are a young city—but not for long . . . We have a growing "silver tsunami" of pre-seniors age 55-65. As our population matures, it's crucial that we at the Austin Community Foundation engage our community in a serious conversation: Nearly all of us have the opportunity to make legacy gifts and by doing so we can make a game-changing impact. But if we do not act now, while Austin enjoys its heyday, we will miss the opportunity to build resources for our community's future needs.
The Austin Community Foundation commissioned a Transfer of Wealth Study which estimated conservatively that over the next fifty years nearly $700 billion will transfer from one generation to the next. If just 5% of that were donated to local charity, it would make a significant difference. However, if that 5% were invested in an endowment, it would provide $1.7 billion in grants annually. Forever. That's like having 226 more Austin Community Foundations!
Yet, in a city as creatively competitive as Austin, it wasn't enough to issue a press release and post the study on our website. We needed to put forth an inspiring call to action. That's when we created the Austin Giving Pledge which gives people the opportunity to commit to donating at least 5% of their assets to one or more local charities. The pledge is non-binding, of course, and we require no further proof of intent. The purpose of the pledge is to recognize givers of all financial means and inspire others to give.
So far, more than 1,000 people have learned first-hand about our Transfer of Wealth study and the Austin Giving Pledge through presentations we've given for professional groups, educational programs at universities and community meetings. Once people hear that Austin's transfer of wealth is the largest under-developed financial resource in our community—they are excited and inspired to take part. We even created a short video about the difference "Just 5%" can make and got shopping bags with the slogan, a valuable give-away in our plastic bag-free city. Next year we plan to unveil the Austin Giving Honor Roll, a list of those who've signed the pledge.
In offering the Austin Giving Pledge, we provide tips to donors, fundraisers and professional advisors to get the conversation started:
Think about what you love about Austin and choose which local charities or causes you are most passionate about.
Consider designating your favorite charity as a beneficiary of 5% or more of your retirement savings or life insurance.
Give appreciated stock to your favorite charity.
Donate real estate (or valuable jewelry, art or collectibles) when you no longer need it.
Tell your financial or tax advisor you want to include charity in your decision-making.
The Austin Giving Pledge is one way the Austin Community Foundation is working to expand philanthropic capital and long-term investment in our youthful and successful city. What strategies has your community foundation undertaken to educate and inspire donors to make asset-based gifts for the long-term?
Robin Bradford, CFRE, is Director of Communications & Advancement at the Austin Community Foundation.
Community Foundations Centennial
Donor Advised Funds