Can The American Dream of Home Ownership Be Restored?
Wednesday, August 20, 2014 - 2:54 pm

This post is part of the #CF100 Series of blog posts. The Council on Foundations is marking the 100th anniversary of the nation's first community foundation, The Cleveland Foundation, by highlighting the roles of community foundations with this series.
See where it all began at our
Fall Conference for Community Foundations in Cleveland this October!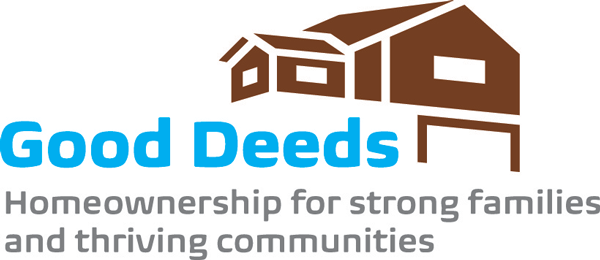 Would we be happy if you read about our "Good Deeds" initiative, thought to yourself, "How nice" and then moved on?
Not so much.
So, I'll be candid. We're looking for more than simply telling the story of how we brought together nonprofit and for-profit organizations into a partnership that has successfully bought foreclosed homes, rehabilitated them, and resold them to families – so that those families have an opportunity to put roots down, to build an important economic asset, and to do their part building their neighborhoods and communities.
Don't' get us wrong. We like accolades as much as the next community foundation. Sure, we're proud of Good Deeds After all, Good Deeds is a self- sustaining program. And it requires virtually no government money. We've put more than 20 families in 20 homes in a number of different cities of the San Francisco Bay Area. And we're still at it. We know Good Deeds has impact.
But we don't care if it's unique or not. We don't care if it's unusual or not. We don't care how many programs might be out there similar to Good Deeds.
From the beginning, we cared about creating something that works – something that gets results. We cared then – and still do – about something that might be applicable at differing scales, in differing geographical regions, and with differing real estate market conditions.
So….we at the East Bay Community Foundation have only one reason for writing this: To get you and your organization interested.
We want you to ask yourselves a few questions. How much of the American dream is bound up in homeownership? Are there people in your area who are being denied that dream? Can you and your organization do something about making the dream come true?
To get people interested in Good Deeds, we know the first Thing we need to talk about is its importance – why we should all care about it. Here's why you should care.
We didn't undertake Good Deeds with the thought it was limited to one geographical area. But neither did we undertake it because we believed we could provide an exact model for use everywhere, in all real estate markets.
Part of our work on Good Deeds has been to develop a framework of ideas to share – ideas any organization might pick up and use in their homeownership work. Anyone who wants to try a version of Good Deeds will benefit from four big things we discovered as a result of our ongoing work. Here are the four big lessons we learned.
Finally, if you are thinking at this point, that maybe – just maybe – your organization needs to become involved in building neighborhoods and communities through homeownership, then we'd like to show you how we did it. Here it is, step by step.
And here's to homeownership – part of the American dream.
Janet Y. Spears is Interim President & CEO and Chief Operating Officer at The East Bay Community Foundation.
Community Foundations Centennial