Community Foundations Can Help Families Through Policy Efforts
Friday, February 6, 2015 - 11:11 am EST
Low-income families typically have few options for emergency cash, forcing many to rely on high-cost payday loans for unexpected financial needs. But these loans, which are disproportionately marketed to low-income and minority communities, lead to repeated cash shortages that drive consumers to take out successive payday loans, trapping them in vicious cycles of debt.
A new study by the California Department of Business Oversight spells out the stark statistics in California: The typical payday borrower takes out six payday loans per year, with annualized interest rates of 400 percent or more. On average, they pay $800 for every $300 borrowed.
The state's 1.8 million unique payday customers borrowed more than $3 billion in 2013 – a 20 percent increase in volume since 2006. That growth came largely on the backs of repeat payday borrowers, who make up nearly 80 percent of payday lenders' business. Nearly a third of repeat borrowers took out 10 or more payday loans in 2013, often using a subsequent loan to help cover the shortfall created by a previous one.
Combating Payday Lending through Policy and Advocacy
While attempts to rein in payday lending at the state level have been stymied by a powerful payday lobby, efforts at the city and county level in Silicon Valley – many supported by Silicon Valley Community Foundation's economic security grantmaking program -- have been paying off.
Since 2009, SVCF has made more than $2 million in anti-payday lending policy advocacy grants to strengthen consumer protections across the region and the state. By educating communities and elected officials about the ills of predatory payday loans, grantees have secured passage of 12 local ordinances to limit the wide availability and overconcentration of payday lending in poor communities.
The most recent victories occurred last summer in Daly City – which has the most payday lenders of any city in San Mateo County – and in South San Francisco and Menlo Park.
Thanks to the work of the Youth Leadership Institute (YLI), the California Reinvestment Coalitionand the Center for Responsible Lending, Daly City recently adopted an ordinance that capped the number of payday lenders in a way that made it virtually impossible for new lenders to open for business.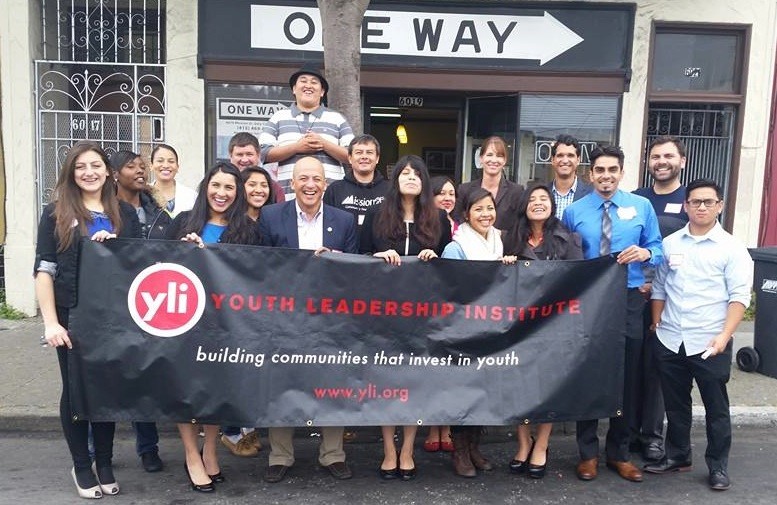 Youth Leadership Institute Youth join representatives from Mission SF Community Financial Center, California Reinvestment Coalition, Center for Responsible Lending and Silicon Valley Community Foundation to celebrate passage of Daly City's historic payday lending ordinance.
In Menlo Park, SVCF grantee Community Legal Services of East Palo Alto (CLSEPA)worked closely with Police Commander Dave Bertini to ban payday lenders through the city's nuisance ordinance, a creative approach that acknowledges the detrimental effect of payday lenders on communities from a public safety perspective. 
Policy Efforts Can Succeed, but Dedicated Philanthropic Commitments are Needed 
These successes highlight the power of grassroots approaches. But repeating and scaling these successes beyond Silicon Valley is a challenge. SVCF grantees are working to combat the well-financed payday lobby by connecting with other organizations and potential supporters in areas of need such as Southern California, the Central Valley and the Inland Empire.
But as we celebrate 100 years of community foundations and the impact of our work, let's not forget that change begins at home and there's still much work to be done. We must continue to empower our communities to take a stand against the forces that would harm them, and together create a more just and equitable world.
Public Policy
Strengthening Communities