Integrating Science and Policy: Exploring The Rita Allen Foundation
Tuesday, December 1, 2015 - 10:00 am
According to The Chronicle of Philanthropy, the nation's top 50 donors committed $1.6 billion to support a wide range of scientific research initiatives. The foundations investing in scientific research are helping to pave the way for many significant advances that are saving lives, reducing costs of medical treatments, protecting the environment and providing other benefits to individuals and society. Many believe that only very large foundations are leveraging their resources to support scientific research and know little about other foundations that are leveraging their resources in this way.
Among them is the Rita Allen Foundation, based in Princeton, New Jersey, which is investing in scientific innovation through its grants to outstanding scholars at the early stages of their research careers. Their recently announced class of Rita Allen Foundation Scholars will conduct research on brain development, antiviral immunity, gene regulation mechanisms, and the interplay of cancer, inflammation and chronic pain. This research has the potential to transform clinical practice and patient outcomes. The Rita Allen Foundation invests in innovation and knowledge development in other areas as well, with a focus on efforts to build a more robust and inclusive 21st century democracy.
Read more about the Rita Allen Foundation's important work from my interview with Elizabeth Christopherson, President and CEO.
Philanthropy, by design, invests in innovative ideas. How would you say your work, supporting emerging scientists and civic entrepreneurs, extends this approach?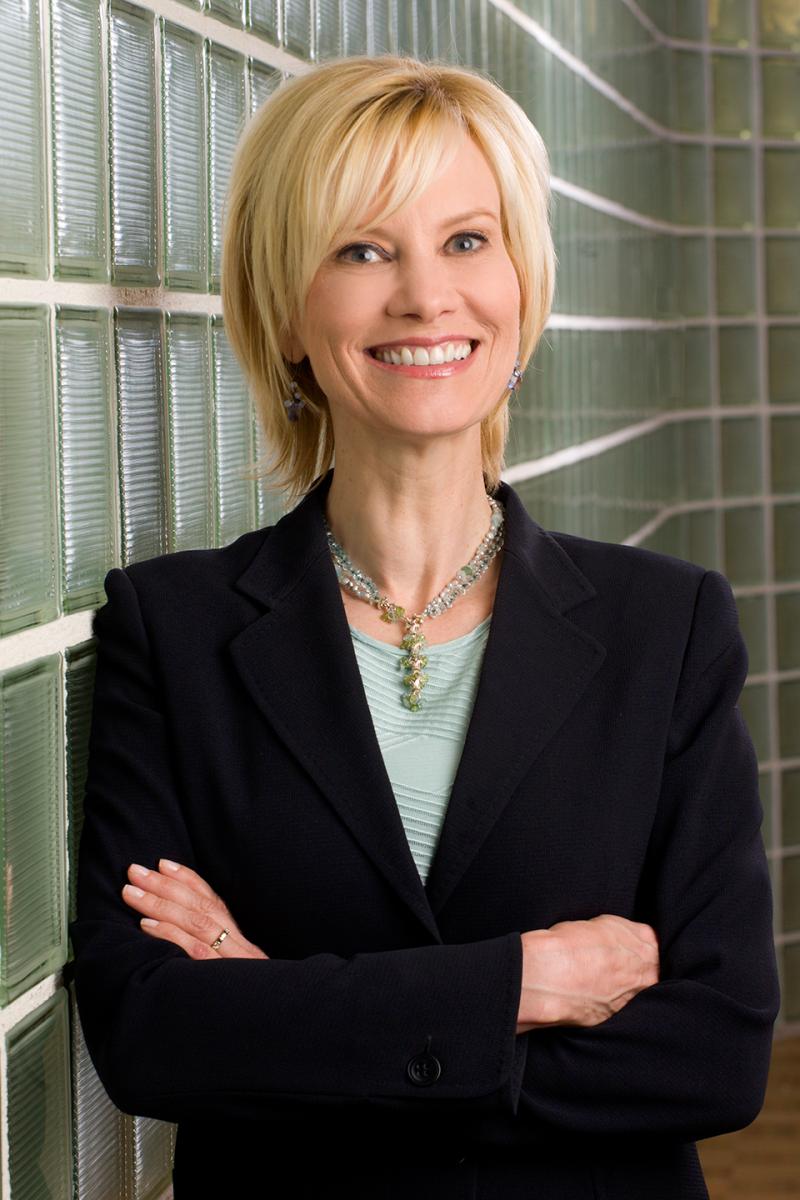 The scientists, journalists and social entrepreneurs we support inspire our approach to philanthropy. We build up networks of advisors and collaborators, we seek unexpected connections, we take smart risks, and we deeply value an iterative process of thoughtful questioning and active listening to stimulate potentially transformative ideas.
The Rita Allen Foundation Scholars Program started nearly 40 years ago based in input from leading biomedical scientists, who noted the vast potential impact of supporting young scientists early in their careers—a critical time for support but one in which they struggled to find resources. We began an unusual, long-term approach to improving human health: supporting the basic biological research that can pave the way for fundamentally new medical treatments. With ongoing guidance from the top people in their fields, we have now given major support to more than 140 Scholars at the earliest stages of developing new ideas. We have seen the life-changing results of this approach continue to flourish—leading to discoveries that have contributed to revolutionary treatments for cancer, HIV, chronic pain and more. 
Several years ago, an influx of new resources—and our first staffed office—opened up possibilities to broaden our impact beyond basic science. Our Board of Directors is a remarkable team, and together we are shaping new types of support for young scientists as well as a new program supporting innovative approaches to civic engagement in the United States. In this work, we also provide early-stage support for projects with growth potential, investing in the technology, information and tools that will promote a vibrant 21st-century democracy. We are deep in exploration of the interesting intersection of our two areas of work—we see science itself as a civic issue. 
We look for promise, openness to collaboration, hunger for leadership—not proof that ideas will work. If we asked for detailed plans and proven results before awarding money, we would have a better sense of what was coming next—but true innovation is by definition unexpected.
A case in point: One of the very first Rita Allen Foundation Scholars, Robert Weinberg, became the first to identify a tumor-causing human gene—using a method that occurred to him as a young researcher while trudging through a Boston blizzard. His many pioneering findings have helped shape modern oncology, but even for him true discoveries are rare. In the documentary Cancer: The Emperor of All Maladies, Dr. Weinberg observes about himself something we see in many of the leaders we support: "What drives one is one's ongoing curiosity, and the optimism that if you push hard enough, and you look under enough stones, you're going to turn up some really interesting things."
How do you share your findings with your foundation colleagues and other potential investors? Do you help scholars take their innovations to the marketplace?
We deeply value learning, creating new knowledge, and sharing knowledge—and we know that learning is a team sport. Knowledge development is threaded throughout our approach to philanthropy, beginning with the deep listening with which we begin any new initiative. Many of our grants help people develop and share knowledge—by funding scientific research, public-interest media, new ways to provide civic information, tools for the social sector, and multidisciplinary gatherings curated by PopTech and Ashoka. We also build the capacity of our grantees to share knowledge—including recently partnering with Research!America, The George Washington University School of Media and Public Affairs, and the Doris Duke Foundation on a workshop for scientists to give them the skills they need to engage broader audiences in science.
Our Board of Directors uses its meetings as an opportunity to exchange ideas with others wrestling with similar questions about the future of our fields—whether at Memorial Sloan Kettering Cancer Center, the offices of peer foundations, the Institute for Advanced Study, or Civic Hall in New York. We look for opportunities to extend these conversations further through external communications like our blog and our contributions to publications—including coediting a recent special feature on feedback in the social sector in Alliance magazine.
Often the most productive knowledge sharing happens through the interpersonal connections and collaborations we foster in our networks. Science provides wonderful models of the power of collaborative knowledge building. The research we support is typically at a very early stage, with a good deal of time and uncertainty ahead of a new treatment, and often hundreds of scientists contributing along the way. The market has little incentive to make this kind of long-term, nonlinear investment in fundamental human knowledge, which is why public and philanthropic support of basic research is so important.
Many foundations don't fund individuals. Some say that this limits philanthropy's ability to leverage some of the best ideas. What would you say to foundations reluctant to invest in individual innovators and change makers?
We know that an organization is not about bricks and mortar—it is about the people who lead it and are passionate about it. It is these leaders who will advance an idea that may have important ripple effects throughout a whole ecosystem. Our work fundamentally is about identifying and supporting people who have great vision and capacity. 
Our Foundation is set up to provide direct support to organizations, not individuals, but we always look first at the people who can transform that support into pioneering work and experiments. In the case of the Rita Allen Foundation Scholars program, grants go to the home institutions of the early-career scientists we support, but are explicitly directed to our Scholars. When we are considering investments in early-stage civic organizations, a key factor is the strength of the organization's leader.
Organizations play an important role also. Along with newer organizations, we have supported innovation and collaboration by established organizations—such as the open-source Voting Information Projectbrought together by the Pew Charitable Trusts, which is transforming how election information is made available to the public. After Hurricane Sandy cut power to millions a week ahead of the national election and forced the relocation of dozens of polling places, the Voting Information Project allowed more than 100,000 people in New Jersey find where to vote via a simple text message. We also support networks like Ashoka and Poptech where emerging social entrepreneurs and scientists multiply their capacity for collaboration, engagement and thoughtful growth. A robust institution can cultivate and advance the leadership that will take new ideas forward.
In recent years the federal government has reduced its funding for the National Institutes of Health and other research endeavors. What role, if any, does the Rita Allen Foundation play in advocating for increased public sector investments in research? Are other funders partnering with you in supporting advocacy?
As supporters of emerging leaders in both science and civic engagement, we are struck by the need for far greater understanding and support of science as a public good. We hear from deeply talented scientists in our network that they must now spend most of their time not doing science, but writing grant proposals. And still, many of their most creative ideas don't get funded. In the past few years, it has been harder than ever for a scientist to get a grant from the National Institutes of Health, the largest funder of medical research. In 2013 the success rate of NIH grant applications hit a historic low, with only 16.8 percent successful. In addition, much of that funding goes to well-established scientists and projects that already have a wide research base behind them. We are losing opportunities for the breakthrough ideas we can't anticipate.
Meanwhile, a greater understanding of science, and a greater engagement of scientists in civic issues, will be necessary if we are to effectively meet the complex challenges that face our society—whether caring for an aging population, using technology to strengthen democratic decision-making, or effectively responding to natural and man-made disasters. Science has always been a backbone of democracy, yet as scientific knowledge and communications technology have made amazing advances in the past decades, we haven't seen an equivalent growth in public understanding of science. Changing this will require not just more investment but deeper partnerships between the public sector, nonprofits, private funders and the scientific community.
Science is not a partisan issue. A recent poll found that 84 percent of Americans, with agreement across political affiliations, say it is important for scientists to inform elected officials and the public about their research and its impact on society. 
As we examine the intersection of science and civil society, we see opportunities for our foundation to nurture an ecosystem of more robust public support and understanding of science. Our pilot investments in this area include support for new research (soon to be announced) on the roots of distrust of science; work by WGBH to widen the audience for science communication at the Science Media Awards and Symposium; and work by Public Labto understand what can motivate a new wave of citizen scientists. We have joined the Health Research Alliance, which builds collaboration among nonprofits and nongovernmental funders of biomedical research, and we are building conversations with others about the powerful opportunities presented across issue areas by a richer engagement with science.
One of our Board members described this as the snowflake stage—as we seek to gather enough momentum to create a snowball that becomes fundamental change across our culture.
The Council recently conducted a forum on the role of nonprofit media in building a more civil society. We learned that philanthropic investments in nonprofit media are decreasing at an alarming rate. You recently stated that, "…decline of media and the importance of media in informing our citizens—and getting them trusted sources of information" is an important endeavor. What role do you think philanthropy has in supporting nonprofit media as a way to educate communities?
There are so many points of entry, and our experience funding in Civic Literacy and Engagement is that media is a field rich with innovation and ripe for investment. Yet the network organization Media Impact Funders (which we support) has found that many funding organizations don't see themselves as media funders but nevertheless acknowledge how critical media is in their theory of change. We have found this to be true in our funding of basic biomedical research. A future of robust support and understanding of science will require the public and elected leaders to engage with it more deeply—with the media in a central position in the ecosystem of change.
Foundations can advance fundamental social change through grants to strengthen media. This includes supporting investigative journalism; the creation of the stories that change minds and actions; or tools and platforms that allow the public to engage in new ways on critical topics. Public-interest media has an essential role for our democracy, and it has a deep need for philanthropic support, something I know intimately from my days running New Jersey's public media network.
We are also are supporting media experiments from the hyperlocal to the national level—including Hearken, the recent Knight News Challenge on voter information, and the Online News Association's Challenge Fund for Innovation in Journalism Education.
Finally, are there any ways other funders join you in this important work as a co-investor or other supporter?
Collaboration is in our DNA, and we are always on the lookout for ways to join with others in support of new ideas in science, civic life and philanthropy. We are tremendously excited about the Fund for Shared Insight, a new collaboration among funders that envisions a more responsive and effective philanthropic sector. Together, we are making grants to strengthen feedback loops between funders, their grantees and the broader communities they are serving and to foster more openness and learning. We invite other funders to take a look at the Fund for Shared Insight and consider ways to get involved. This fall, the Fund for Shared Insight will provide two-to-one matching grants to nonprofits to improve their feedback loops in a program we're calling Listen for Good. Funders are invited to nominate a nonprofit or reach out for more information.
Again and again, we've seen the power of active listening to and creating together with the people we support. For example, it was through a series of conversations with Ashoka that we uncovered the nascent idea that became Feedback Labs, which we have supported as it grew into a dynamic community of social-sector organizations committed to learning to listen and respond better to those they help. Feedback Labs went on to receive one of the Fund for Shared Insight's first grants and, again with our encouragement and support, developed a toolkit to collect examples and resources for any organization to use.
Just imagine if the social sector could listen better to the people we ultimately want to help, learn from their expertise, and quickly self-correct based on what we hear. I find deep reason for optimism. We see a future of even more innovation and collaboration across our work in science and civic life. With the wealth of knowledge built up in so many disciplines, with new technology that allows for new connection, with today's wonderfully open and curious minds, we have powerful opportunities to work together toward understanding and solving our most complex problems.
For more information about the Rita Allen Foundation, visit www.ritaallen.org or contact:
Elizabeth Good Christopherson, President and Chief Executive Officer
ec@ritaallen.org
About the Rita Allen Foundation
The Rita Allen Foundation invests in transformative ideas in their earliest stages to leverage their growth and promote breakthrough solutions to significant problems. It enables early-career biomedical scholars to do pioneering research, seeds innovative approaches to fostering informed civic engagement, and develops knowledge and networks to build the effectiveness of the philanthropic sector. Throughout its work, the Foundation embraces collaboration, creativity, learning and leadership.
Embracing Better Ways of Operating
Technology