#GivingTuesday Is An Opportunity To Focus On the Good Around Us
Monday, November 27, 2017 - 4:30 am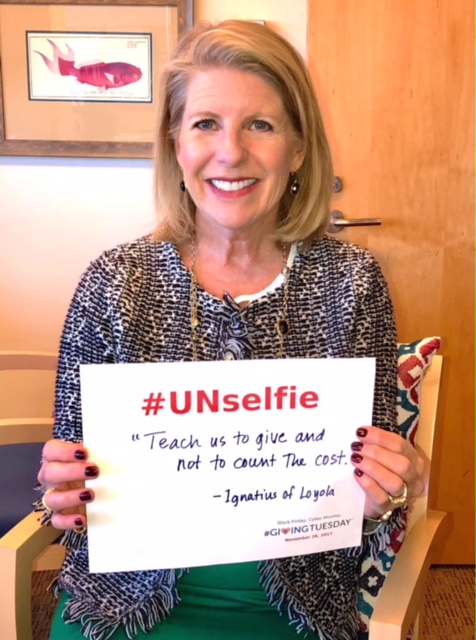 At a time when partisanship runs rampant and public divides seem numerous, this #GivingTuesday offers an opportunity for our country to focus on all the good that is happening around us and to work collectively, through donations of all kinds, to strengthen our society at every level.
#GivingTuesday began in 2012 when Henry Timms and others at New York City's 92nd Street Y created a National Day of Giving to bring focus to the charitable season and kick off end-of-year giving.  With the uber-commercialized Black Friday and Cyber Monday days, #GivingTuesday became a way to harness the commitment to social good that exists globally.
And taken off it has. In the five years since its creation, #GivingTuesday has grown tremendously, providing further proof that the actions of just one person can have far-reaching implications in generating positive change in the world. In 2016, #GivingTuesday raised over $177 million, just in online contributions. People in all 50 states and 98 countries participated, and more than 2.4 million people engaged on social media.
I am proud that countless foundations have helped lead the charge to make #GivingTuesday a success, both through matching donations from generous citizens to setting up their own foundation funds to be invested in their hometown communities.
I encourage everyone on this #GivingTuesday to find a cause that you're passionate about and make a donation or offer to volunteer. There's no limit to the ways you can improve someone's life and help spread the spirit of giving.
#GivingTuesday allows us to make real impact for those in need, and as a nation, it gives us an opportunity to end the year on an upsurge of positivity and humanity that we can carry into the New Year. 
Every single one of us has the power to give. I'm always reminded of the words of anthropologist Margaret Mead who said, "Never doubt that a small group of thoughtful committed citizens can change the world; indeed, it's the only thing that ever has."
Let's make this #GivingTuesday the biggest yet!