2022 Grantmaker Salary and Benefits Report: Key Findings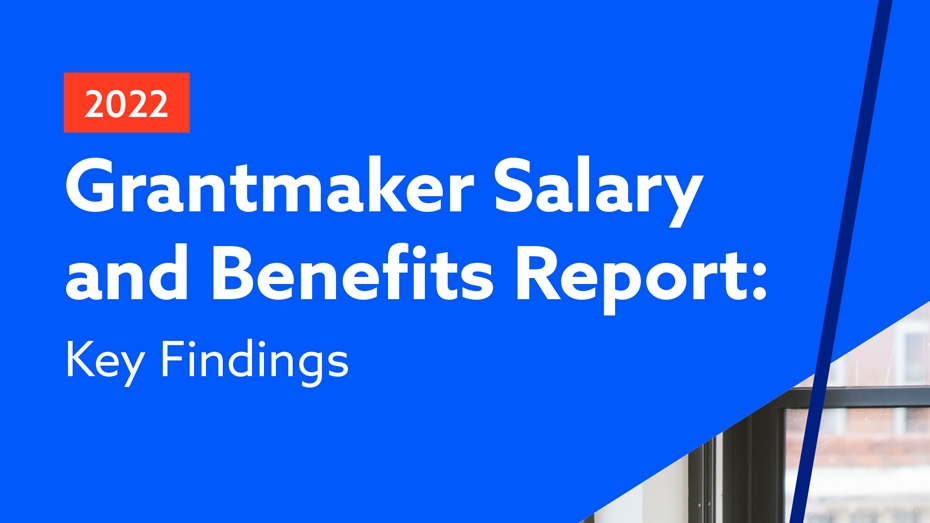 Drawing from data provided by 1,003 institutional responses, the 2022 GSB Key Findings highlights important human resource trends that are shaping the philanthropic sector.  This year's key findings feature the voices of human resources professionals and leaders from across the sector as they reflect on updated processes and procedures that better reflect the needs and desires of their staff, on the benefits of expanding your foundation's vocabulary around disability, and more.
In addition, the free GSB Key Findings resource shows that:  
The philanthropic sector is heeding the call to diversify foundation staff, with grantmakers hiring more people of color as program officers and chief executives.  
The majority of the field reported their staff eligible for bonuses, and the majority of those who reported staff eligibility also reported they awarded bonuses.
The GSB Key Findings is an accompanying resource to the Grantmaker Salary and Benefits Report, which includes demographic data for 9,995 full-time staff and salary data for 10,304 full-time staff and provides detailed salary information for 36 full-time professional and administrative roles in philanthropy, classified by both geographic region and type of foundation.