Call Recording: New Chinese Laws Regulating Domestic Charities and International NGOs: What do you need to know?
In 2015, the Council and ICNL convened foundations to discuss how a draft Foreign NGO law in China might impact their work. The Council also submitted formal comments about concerns with this law to the Chinese government.
In mid-March 2016, China approved the long-awaited domestic charity law, following more than ten years of work with governments, nonprofits, and donors to strengthen regulation of nonprofits in China. In late April 2016, the Chinese government also approved a new Overseas NGO law.
This conference call was an opportunity for funders working in China to hear updates on both the domestic charity and overseas NGO laws in China and ask questions about how it may impact their work. Professor Sidel of ICNL, who has worked with foundations, NGOs, and other groups in China for more than three decades, describes both laws. Additionally, the U.S.-based Asia Foundation, which has worked in China for decades, shared how the law may impact their grantmaking, programs, and their grantees.
Read more about the new laws in Alliance Magazine and Foreign Policy. Translations of the Foreign NGO law are available from China Development Brief and China Law Translate.
Speakers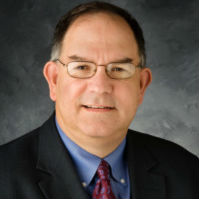 Mark Sidel
Doyle-Bascom Professor of Law and Public Affairs, University of Wisconsin-Madison
Consultant (Asia), International Center for Not-for-Profit Law (ICNL) 
Suzanne Siskel
Executive Vice President and Chief Operating Officer for The Asia Foundation