Corporate Peer Discussions: COVID-19 Response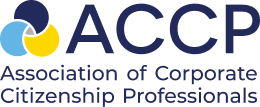 In March, the Council joined the Association of Corporate Citizenship Professionals (ACCP), Chief Executives for Corporate Purpose (CECP), and Points of Light (POL) to host a series of corporate salon discussions that focused on response and adaptation to COVID-19 challenges.
These bimonthly peer exchanges offered companies and corporate foundations the opportunity to share ideas, experiences, and resources beneficial to managing community investments throughout the pandemic.
Initially intended to serve as a brief peer exchange, these discussions quickly expanded into a five-month continuum that has evolved from immediate relief to long-term recovery conversations. As companies and corporate foundations determine a new normal, we have collected in-depth summaries with specific information on each issue- and industry-based session for you to review and consider.
Partnership Letter: What is the Courageous Opportunity for Companies in this Crisis?
The Council, ACCP, CECP, and POL will continue to share resources and produce relevant content specific to companies and corporate foundations. Please contact the Council or a representative through your respective member organization with requests or recommendations on how we can support your team.
Issue-Based Discussions
Industry-Specific Discussions
Thank you to each company who participated in a corporate peer discussion. On behalf of the Council, ACCP, CECP, and POL, we appreciate your commitment to community and sharing with peers as we serve companies across each of our member organizations.