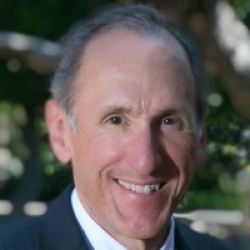 Daniel R. Baldwin
Community Foundation for Monterey County
President & CEO
Dan Baldwin joined the Community Foundation for Monterey County (CFMC) in 2010. Prior to that he was was the President/CEO of the Greater Cedar Rapids Community Foundation in Cedar Rapids, Iowa since 2002. He is the 2015 President of the League of California Community Foundations.
Before beginning his career in community foundations, he was a 15-year museum professional. From 1996-2002, he was President/CEO of the National Czech & Slovak Museum & Library in Cedar Rapids. He was previously executive director of Old City Park Museum in Dallas, Texas, and director of collections and conservation at the Missouri Historical Society in St. Louis.
Dan, an Iowa native, holds a B.A. in English and M.A. in Nonfiction Writing from the University of Iowa. He is married to author Anne Ylvisaker. They live in Monterey. They have three children. Dan and Anne enjoy reading, writing, exercise, and a love of the outdoors.
The mission of the CFMC is to inspire philanthropy and be a catalyst for strengthening communities throughout Monterey County. The CFMC holds more than 300 charitable funds and has total assets of approximately $180 million. In 2014 the CFMC granted more than $12 million to more than 375 nonprofits bringing its cumulative grantmaking total to more than $120 million.