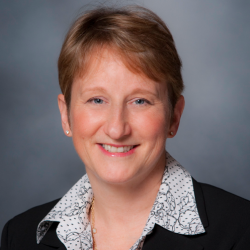 Dinah Dittman
Kaiser Permanente
National Director for Community Benefit
Dinah Dittman is responsible for leading Kaiser Permanente's involvement in the communities it serves through the development and implementation of national strategic direction of community and employee engagement, corporate citizenship, and philanthropy. Prior to joining Kaiser Permanente, she worked at Business for Social Responsibility in community investment management consulting. Ms. Dittman has run a corporate community relations consulting practice and held top philanthropy and community relations positions at Shawmut National Corporation. 
She holds a Master of Business Administration degree with a certificate in nonprofit organization management from Boston University. Her Bachelor of Science degree is in Arts and Media from Grand Valley State College (Grand Rapids, Michigan).
Dinah has been active in the corporate community involvement field for over 25 years.