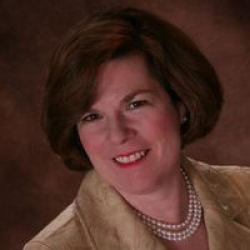 Kerry Sullivan
Bank of America Charitable Foundation
President
Kerry Herlihy Sullivan is President of the Bank of America Charitable Foundation, whose mission is to strengthen the economic and social health of communities across the company's global footprint through $200 million in annual philanthropic investments. In this role, Sullivan leads a team responsible for implementing a broad range of national and international philanthropic programs associated with the company's corporate social responsibility initiatives.
Sullivan manages strategic relationships with global philanthropic partners addressing pressing issues of workforce development & education, community development, and critical needs, as well as philanthropic efforts in support of the company's broader CSR work related to the arts and environment. She leads the company's signature philanthropic programs, Neighborhood Builders® and Student Leaders®, which recognize the community leadership and service of nonprofit organizations and students in 40 markets across the U.S., with more than $150 million invested since 2004. In addition, Sullivan is responsible for Bank of America Community Volunteers, the company's global volunteer program open to the company's 280,000 employees.
With more than 20 years of experience, Sullivan is recognized as an expert in the field of charitable giving. Prior to joining the Bank of America Charitable Foundation, Sullivan managed Philanthropic Management Foundation Advisory Services at the company —a team responsible for distributing more than $200 million in charitable grants on behalf of clients. Under her leadership, the Lloyd G. Balfour Foundation distributed more than $85 million in charitable grants predominantly to organizations aimed at improving access to education for underserved populations.
She currently serves as Chair of the Summer Fund – a donor collaborative that raises annual support for summer programs to benefit Boston's inner city youth. In addition, she serves on the Year Up Board, the Expanded Learning Time Advisory Board and the Council on Foundations Corporate Committee.
Sullivan has a BA in English from the College of the Holy Cross-Worcester, Massachusetts, and earned her MBA from Boston College, Carroll School of Management. She resides in Sudbury, MA with her husband and two daughters.