Local Communities with Global Reach: International Giving by U.S. Community Foundations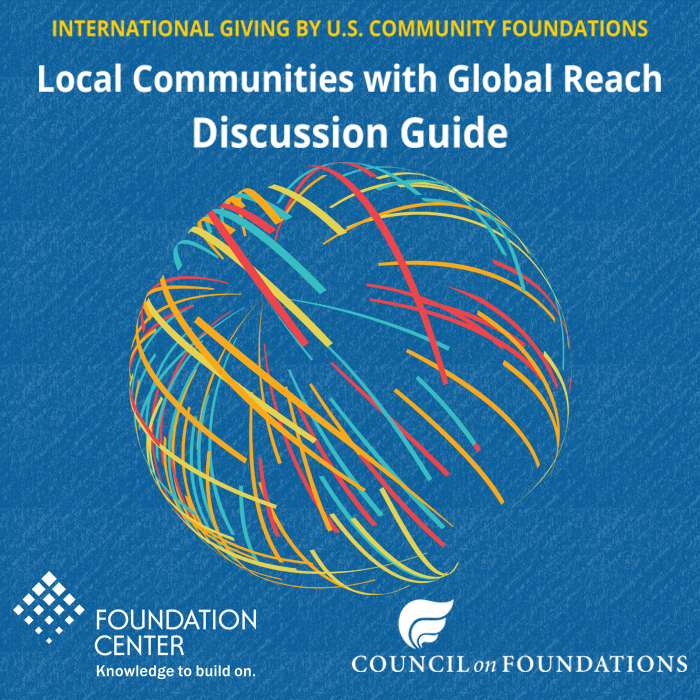 The Council, in collaboration with the Foundation Center (now Candid), created this first-ever analysis of international grantmaking by U.S. community foundations.
Beyond statistics on global grantmaking trends, the report also includes interviews with five community foundations - The Boston Foundation, The Cleveland Foundation, Greater Houston Community Foundation, Seattle Foundation, and Silicon Valley Community Foundation - who approach international engagement in diverse ways.
The report highlights that international grantmaking by large U.S. community foundations is becoming increasingly common and contains several key takeaways, including:
Many community foundations are beginning to adopt a broader, more nuanced definition of "community" than they have in the past.
Global engagement by U.S community foundations extends beyond just grantmaking.
The amount of funds flowing towards programs overseas is expected to increase as the overall grantmaking by U.S. community foundations continues to grow.
Non-U.S. community foundations provide a key opportunity to build relationships around the world, for engagement and learning as well as grantmaking by U.S. community foundations.
Download the report and find out more, including lists of the most prolific global grantmakers, analysis of subject areas and geographies funded, and key takeaways for the field.