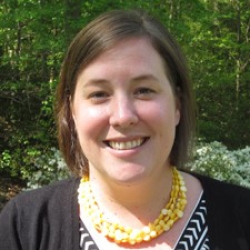 Susan Hallett
The Community Foundation Serving Richmond and Central Virginia
Vice President of Programs
Susan joined The Community Foundation in 2001 and has served as Vice President of Programs since 2010. In this role, she oversees the Foundation's community grants program, Strengthening Families, Strengthening Communities and supports special grantmaking initiatives such as the Northside Initiative for Older Youth. In addition, Susan manages the REB Awards for Teaching Excellence and the REB Awards for Distinguished Educational Leadership. Prior to coming to the Foundation, Susan worked for the Points of Light Foundation and the Wolf Trap Foundation for the Performing Arts.
Susan is a member of the Steering Committee for the Program Network for Community Foundations and, in 2005, she was selected as a Hull Leadership Fellow by the Southeastern Council on Foundations. In addition to her role at the Foundation, Susan works to promote adult literacy as a Board Member for The READ Center, which provides free literacy education programs to teach adults to read or improve their reading skills.
Susan earned a BA in Sociology from Mary Washington College and a Graduate Certificate in Nonprofit Management from Virginia Commonwealth University.