Webinar Recording: Efficient Impact Frontier
Are you curious how to balance impact with risk and return? Join us for a conversation with Michael McCreless, Senior Director of Strategy & Impact at Root Capital, an agricultural impact investor that grows rural prosperity in environmentally vulnerable areas in Africa and Latin America through lending, training, and strengthening market connections for small and growing agricultural businesses.
Michael has developed a simulator called the Efficient Impact Frontier. The EIF, as featured in Michael's recent article in the Stanford Social Innovation Review, seeks to help investors efficiently balance risk, return, and impact in their portfolios.
During this webinar, Michael provides a brief introduction to impact investing, share the challenges foundations may face as they engage investors and will highlight the crucial role philanthropy can play in impact investing. He will also describe how the concept of the "Efficient Impact Frontier" can be useful in helping foundations and impact investors collaborate more effectively to set—and achieve—shared impact goals.
Speaker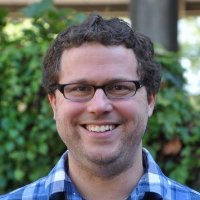 Michael McCreless
Senior Director of Strategy & Impact
Root Capital
Michael oversees Root Capital's impact assessment, as well as social and environmental due diligence, and is active in sharing Root Capital's practices throughout the sector. His article "Toward the Efficient Impact Frontier" was featured in the Winter 2016 issue of the Stanford Social Innovation Review. He also facilitates long-term strategic planning and organizational development. He was previously a consultant for Monitor Company and conducted research for Harvard Business School professor Michael Porter. Mike holds an M.B.A. and an M.P.A. from Harvard University and a B.A. from Yale University.