---
Thursday, November 9
---
4:45-9:00 p.m.
Welcome Reception and Dinner
JB Duke Hotel - 230 Science Drive, Durham, North Carolina 27708
Please join us for dinner and networking in advance of our unique convening, Managing Effectively Across Differences: The Impact of Implicit Bias on Leadership.
Duke University President, Vincent Price, will open the convening and offer welcoming remarks. Prior to coming to Duke, Price served as Provost of the University of Pennsylvania and was Steven H. Chaffee Professor in the Annenberg School for Communication and Professor of Political Science in the School of Arts and Sciences.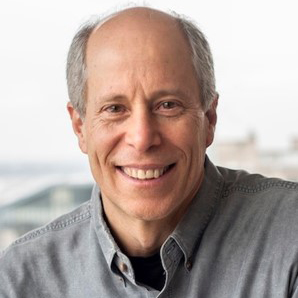 Our keynote speaker for dinner will be Howard Ross, Founding Partner of Cook Ross, a consultancy rooted in the areas of diversity, inclusion, cultural competency, leadership development, and organizational change management. Howard has delivered programs in 47 states and over 40 other countries carrying out the work of Cook Ross. His audience has included hundreds of Fortune 500 companies and major institutions within healthcare, government, and non-profit sectors, in addition to a variety of other industries.
As one of the world's seminal thought leaders on identifying and addressing implicit bias, Howard will introduce the concept of implicit bias and discuss its impact upon leaders and the teams they manage.
---
Friday, November 10
---
7:30-8:30 a.m.
Breakfast
---
8:30-9:00 a.m.
Welcome
Sally Kornbluth, Duke University Provost, will welcome the attendees. Floyd Mills, Vice President of Diversity, Equity and Inclusion for the Council on Foundations, will provide an overview of the convening's objectives and set the tone for the day.
---
9:00-10:15 a.m.
Diversity, Equity and Inclusion: What's Driving Demand?
Today, organizations are investing in inclusive workplaces to support and engage their increasingly diverse workforces. We are conducting diversity and implicit bias training to develop awareness and cultural competence within our workplaces. What is driving interest in creating diverse and inclusive workplaces that are free from bias?
Speakers:
Ted Childs, CEO of Ted Childs LLC and former VP of Global Workforce Diversity at IBM
Ron Pressman, CEO, Institutional Financial Services at TIAA
Ripa Rashid, Co-President for the Center for Talent Innovation
Howard Ross, Founding Partner of Cook Ross (moderator)
---
10:15-10:30 a.m.
Break
---
10:30 a.m.-12:00 p.m.
The Impact of Implicit Bias on Talent Management
Organizations are seeking to hire, develop and retain the best people. We are purposefully broadening the pool from which we hire to consider a wider range of talented individuals for positions within our organization. Biases within the talent management process can result in losses during the recruitment process as well as the loss of knowledge capital as experienced people leave the organization. The cost of such attrition is significant and, in many cases, avoidable.
How do organizations identify and minimize biases in the talent management function?
Speakers:
Philip Rous, Provost and Senior Vice President for Academic Affairs, University of Maryland, Baltimore County
Tony Steadman, Partner, People Advisory Services at EY
Cynthia Teniente-Matson, President of Texas A&M University at San Antonio
Howard Ross, Founding Partner of Cook Ross (moderator)
---
12:00-1:00 p.m.
Lunch
---
1:00-2:15 p.m.
Where Else is Implicit Bias Hiding?
The asset management industry – $71.4 trillion – should serve as an opportunity area for women- and minority-owned-asset managers. A recent report, commissioned by the John S. and James L. Knight Foundation, found that Minority and Woman Business Enterprise (MWBE) firms manage only 1.1% of total assets. In what other ways is implicit bias having an impact?
Speakers:
Diane Ashley, Chief Diversity Officer and OMWI Director of the Federal Reserve Bank of New York
Daryn Dodson, Managing Director, Illumen Capital
Juan Martinez, VP/Chief Financial Officer and Treasurer, John S. and James L. Knight Foundation
Howard Ross, Founding Partner of Cook Ross (moderator)
---
2:15-4:00 p.m.
What Have We Learned
What have we learned? How is our decision making impacted by implicit bias and how can we minimize that to ensure that we are making the best decisions as leaders of our organizations?
Participants will break out into small groups to identify the key lessons and takeaways from the convening.
Facilitator: Trusha Mehta, Inclusiveness and Flexibility Leader at EY
---
4:00-4:30 p.m.
Managing Effectively Across Differences – Next Steps
What actions can we take to improve operational effectiveness? How do we assess our ability to reduce the impact of bias? Wrap up the day by spending a few minutes recapping what we learned, and receive some final, take home actions that you can implement in your institution.
Speaker: Howard Ross Founding Partner of Cook Ross
---
4:30-4:45 p.m.
Broadening Our Reach
How do we engage others in this conversation and educate a broader population? As the day ends, attendees will consider plans to summarize and share the learning resulting from this unique convening.
Speaker: Benjamin Reese, Vice President for Institutional Equity and Chief Diversity Officer of Duke University
---