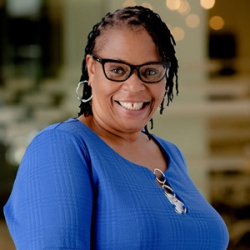 Angela Davis-Glave
Council on Foundations
Manager, Accounts Payable
Angie was born in Annapolis Maryland and consider herself a true Annapolotian.
She began her career at the Council in May of 2002 and has held various positions since that time. In her current position as Accounts Payable Manager, she is responsible for timely processing of payment to vendors and staff, monthly journals and reconciliations. Assisting the Legal Department with contract tracking, yearend -1099 reporting to IRS. In addition, she works closely with the Accounting Manager on various other projects.
In her free time, she enjoys spending time with her family and friends.
You should contact Angie about any general accounting questions, payments, and invoices.