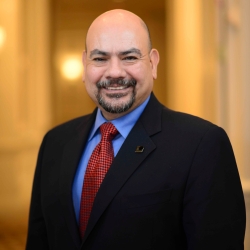 Arturo Vargas
NALEO Educational Fund
Chief Executive Officer
Arturo Vargas is the Chief Executive Officer of NALEO Educational Fund, a national nonprofit organization that strengthens American democracy by promoting the full participation of Latinos in civic life. He also serves as the Chief Executive Officer of NALEO, a national membership organization of Latino policymakers and their supporters. Arturo has held these positions since 1994.
Arturo is a nationally recognized expert in Latino demographic trends, electoral participation, voting rights, the Census, and redistricting.
Arturo holds a master's degree in Education and a bachelor's degree in History and Spanish from Stanford University.