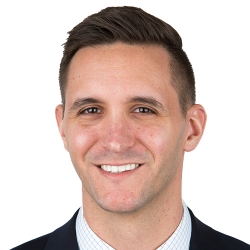 Ben McDearmon
Council on Foundations
Staff Counsel
Ben McDearmon responds to members' requests for legal analysis and information on a wide range of subjects. He also serves as a legal reviewer for the National Standards for Community Foundations accreditation program and as a contributing editor to Mastering Foundation Law: The Council on Foundations Compendium of Legal Resources. 
Ben is licensed to practice law in the Commonwealth of Virginia and holds a J.D. from the Washington & Lee University School of Law. As a member of the school's tax clinic during his third year, he helped low income taxpayers resolve their disputes with the IRS and the Virginia Department of Taxation. Before attending law school, Ben was the director of projects for an economic development agency in Richmond, VA, where he oversaw the daily operations of the agency's programs and managed its board relations. He received a B.A. in English from the University of Richmond, with a minor in History. Ben was a member of the university's crew team, and also served as a volunteer rowing coach while in law school.
A resident of Washington, DC since 2012, Ben enjoys exercise, music, and reading in his free time. 
You should contact Ben with legal questions and for information about the Council's legal resources and events.