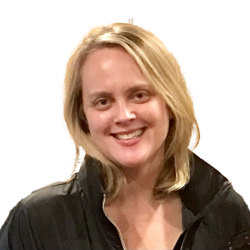 Erica Hess
Council on Foundations
Director, Communications
As the Director of Communications, Erica provides leadership for strategic communications initiatives that promote, enhance, and advance the work, vision, and reputation of the Council.
Before joining the Council, Erica led the national strategic communications efforts for YMCA of the USA, the resource office for the 2,700 U.S. Ys, to drive message clarity and alignment resulting in increased stakeholder engagement and visibility of the organization's social impact. During her tenure Erica played a foundational role in the development and implementation of the Y's Global, Diversity, Equity and Inclusion strategy designed to strengthen the organization's capacity to understand, engage and serve all segments of society worldwide. Prior to the Y, Erica worked at advertising and public relations agencies, where she focused on exceeding client goals in the B2B and B2C spaces through exceptional storytelling and brand positioning. 
Erica has a BA from the University of Illinois at Urbana-Champaign.