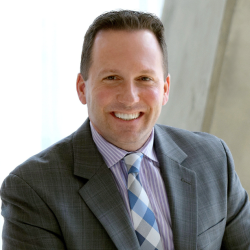 Jamie Serino
Blackbaud
Director of Marketing, Corporations & Foundations
Jamie Serino is Director of Marketing for Blackbaud's Corporations & Foundations division. Bringing nearly two decades of leadership experience spanning the private and nonprofit sectors. Jamie leads the strategy to communicate Blackbaud's brand promise to grantmaking organizations and corporations, drive market leadership, and establish strategic partnerships that lift the philanthropic sector. Jamie also hosts the successful Champions for Social Good podcast.
Prior to joining Blackbaud, Jamie developed and led transformational marketing and communication strategies in both B-to-B and B-to-C technology industries, including financial services, network security, CRM, Internet telephony and HR/Recruiting, for over fifteen years. He was instrumental in building the Vonage brand, growing the customer base from 10,000 to 2.5 million while helping the company through its IPO. He also led the centralization of communications and branding at SunGard in order to reposition the company for IPO/acquisition. Working at Blackbaud has allowed Jamie to come full circle, as he began his career working in the nonprofit sector helping connect people with developmental disabilities to community and social services.
Jamie holds a B.A. in psychology from Binghamton University. Committed to philanthropy in his personal life, Jamie has helped nonprofit organizations promote causes related to disaster preparedness, pediatric cancer, disability, clean energy and ocean conservation, and serves as a Healing Arts Volunteer at Goryeb Children's Hospital in his hometown of Morristown, N.J.