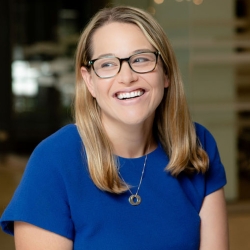 Jenn Holcomb
Council on Foundations
Vice President, Government Affairs and Legal Resources
Jenn Holcomb is the Council's Vice President, Government Affairs and Legal Resources.
Prior to joining the Council, Jenn worked at 1,000 Days, a D.C. based non-profit focused on the nutrition, health and wellbeing of moms and young children in the critical 1,000-day window. As Director of U.S. Advocacy and Policy, she led the organization's domestic policy, research and advocacy efforts. Prior to 1,000 Days, Jenn worked on a range of policy issues both on Capitol Hill as well as state government. She earned both her undergraduate and graduate degrees from the University of Minnesota. 
You should contact Jenn with any questions regarding government affairs.