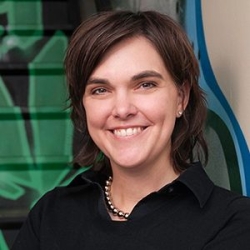 Jennifer Ford Reedy
Bush Foundation
President
Jen has been president of the Bush Foundation since September 2012. The Bush Foundation invests in great ideas and the people who power them in Minnesota, North Dakota, South Dakota and 23 Native Nations. The Foundation was established in 1953 by Archibald Bush, a 3M executive who played a key role in growing 3M into one of the world's leading companies.
Prior to joining the Foundation, Jen served as chief of staff and vice president of strategy for the St. Paul and Minnesota Foundation, where she led the creation of GiveMN.org and Give to the Max Day. Jen was also a consultant with McKinsey and Company for nine years and directed the Itasca Project, a CEO-led regional civic initiative in the Twin Cities. She is a board member at Independent Sector, is involved in a number of civic groups and committees, and enthusiastically serves as an election judge. She also teaches a graduate course in philanthropic history and strategy at the Humphrey School of Public Affairs at the University of Minnesota.
Jen has a Bachelor's degree from the University of Kansas and a Master's degree from the University of Chicago. She has been honored as a "40 Under 40" leader by the Minneapolis-Saint Paul Business Journal, as one of the "100 Minnesotans You Should Know" by Twin Cities Business Magazine, and as a NextGen Fellow by Independent Sector.
Twitter: @fordreedy