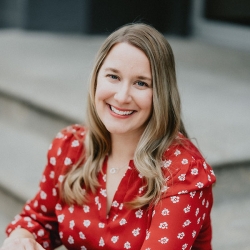 Jill Gordon
Council on Foundations
Manager, Training
Jill Gordon is the Manager of Training. She joined the Council's programs team after a decade serving foundations at the Indiana Philanthropy Alliance (IPA). In her previous role as Director of Learning, she developed a diverse offering of programs and events for IPA members, stakeholders, and partners.
Jill brings over 20 years of experience in the nonprofit sector with a strong focus on program and curriculum development, training facilitation, evaluation, and nonprofit management. She previously served as the Program Director for the Youth Philanthropy Initiative of Indiana (YPII), providing resources and technical assistance to promote and support youth philanthropy. Passionate about lifelong learning, community collaboration, and empowering youth to make a difference, Jill's career before IPA included several years in the museum field.
Jill is a lifelong Hoosier with a bachelor's degree in Anthropology and master's degree in Museum Studies and Non-Profit Management from Indiana University. She lives in Indianapolis with her creative husband, curious son, and nosey dog. In her off time, she enjoys travelling, taking long hikes, listening to audio books, and trying new recipes.