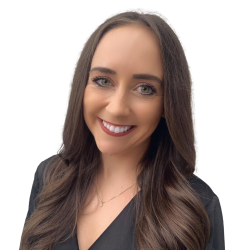 Kaitlynne Silvers
Council on Foundations
Manager, Conferences and Events
As the Council's Manager of Conferences and Events, Kaitlynne Silvers is responsible for planning, coordination, and logistics of the Council's events, conferences, and other activities.
Prior to joining the Council, Kaitlynne served as Special Events Supervisor at the Moffitt Cancer Center Foundation in Tampa, FL where she was responsible for project and events management, corporate and community partnership development, and all aspects of fundraising campaigns. She has spent the majority of her career direct fundraising roles at non-profit organizations and has a passion for the philanthropic sector, events management, and building meaningful relationships.
Kaitlynne holds a B.S. in Recreational Therapy from Indiana University and certifications in special events management, volunteer management, and non-profit board governance. In her free time, she enjoys spending time with family and friends, cooking, weightlifting and yoga, traveling, live music, scrapbooking, and spending time with her cats, Noché and Luna. She volunteers at Suncoast Kid's Place, a grief support organization for children and families, facilitating grief support groups for teen girls.  A Hoosier at heart from Bloomington, IN, Kaitlynne currently resides in sunny Tampa, FL.