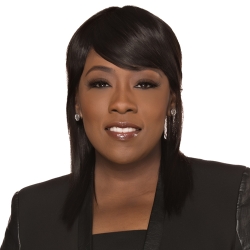 Karon Moody Harden
Council on Foundations
Vice President, Programs and Peer Engagement
A seasoned, well-respected expert in adult learning and professional development, Karon Harden has dedicated her career to helping empower leaders. Prior to joining the Council, most recently, Karon spent a number of years working on Capitol Hill, at the National Association of Counties overseeing leadership, education and training programs for local elected officials nationwide. Karon has significant experience working in education assessment, evaluation and accreditation. Prior to her time on the Hill, she spent a number of years developing training programs for various medical societies and accreditation granting organizations.
Karon has a Bachelor of Science in Community Health Education from North Carolina Central University. In addition she has graduate studies in Public Health from Howard University and a Master of Business Administration from the University of Maryland.  
A self-described southern bell, Karon grew up in Charlotte, NC. With an appreciation of all things beautiful, Karon often captures art and nature with her budding love of photography.
You should contact Karon about the Council's professional development programming.