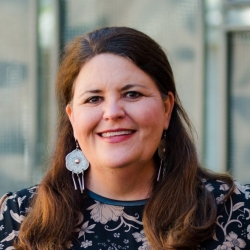 Kellie Chavez Greene
Greater New Orleans Foundation
Vice President for Programs
Kellie Chavez Greene serves as Vice President for Programs at the Greater New Orleans Foundation. Celebrating 10 years of service, Kellie's leadership has been instrumental to the Foundation's positioning as an innovator and civic leader in the pursuit of driving positive impact through philanthropy, leadership, and action in the Greater New Orleans Region. This work includes leadership over the Foundation's grantmaking and civic leadership initiatives including Nonprofit Leadership and Effectiveness, New Orleans Works, the Foundation's Workforce initiative, Environmental Programs, Fund for Racial Equity, and Disaster Preparedness and Recovery.  
Prior to joining the Greater New Orleans Foundation, Kellie served as vice president of program for the Louisiana Association of Nonprofit Organizations. She has also served on the staff and as a consultant with foundations across the South including the Rapides Foundation, Foundation for the Mid-South, and W.K. Kellogg Foundation.
Kellie serves on the Board of Directors for Serve Louisiana, an AmeriCorps program. She started her career in the nonprofit sector through AmeriCorps.