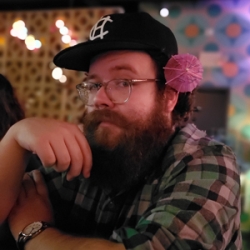 Matthew Cain
Council on Foundations
Manager, Digital Strategy
Matthew Cain is a digital organizer from Brooklyn, NY.
For more than a decade, Matthew has worked with nonprofits, political candidates, arts institutions, universities, and labor unions to get their messages out and inspire their supporters to take action. He has trained local leaders about the importance of building online communities for their supporters and helped myriad organizations establish their first social media presence.
Outside of work, Matthew is a tuba player, performing with various brass bands and orchestras around New York City.