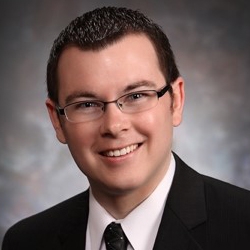 Mike Goorhouse
Community Foundation of the Holland/Zeeland Area
Former President and CEO
Mike joined the Community Foundation as Vice President of Donor Development in January 2012 and became President/CEO in April 2014. In this role he works with the Board of Trustees and leads the staff to steward the organization's resources to best meet our mission. He oversees the Foundation's community impact strategies, endowment investment policies and internal operations. Mike spends a majority of his time working with individuals, families, corporations and their professional advisors who are interested in supporting existing funds or starting a new fund at the foundation.

Mike's involvement with the Foundation goes back 13 years as he has been a member of the Youth Advisory Council, Development Committee and 60th Anniversary Task Force. He has spent his entire career in philanthropy including working with Private Foundations, Community Foundations and Youth Grantmakers while at the Council of Michigan Foundations.

Having been born and raised in Holland, Mike graduated from Holland Christian High School in 2004, Calvin College with a degree in Secondary Education in 2008 and Grand Valley State University's Graduate School for Public and Nonprofit Administration in 2011. Mike is also a Certified Gift Planning Associate and a Certified Fund Raising Manager.

Over the years Mike has been recognized for his commitment to philanthropy. In 2009 he was named the Community Foundation's first ever Young Philanthropist of the Year. In 2011 he was named one of the top 30 Civic Leaders under the age of 30 in the nation by Splashlife and the National Conference on Citizenship. In 2013 he was given the Catalyst Award by Emerging Practitioners in Philanthropy.

Mike serves on numerous nonprofit boards and committees including:
• Project Clarity - Advisory Board
• Kids Food Basket – Board of Directors, Governance Committee and Development Committee
• Learning to Give – Board of Directors
• Holland Sentinel – Community Advisory Board

Mike's personal mission statement is to "live a life full of inspiration where I value Communication, Relationships and Philanthropy" and working at the Foundation allows him to live that mission every day.