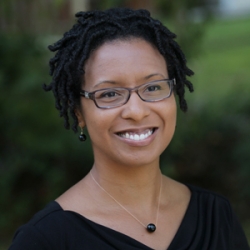 Nicole Bronzan
Council on Foundations
Vice President, Communications and Content
Nicole Bronzan brings journalistic roots and an advocate's passion to her role as the Council's vice president of communications and content. Most recently she was a senior communications officer at the Robert Wood Johnson Foundation, working to ensure that everyone has a fair and just opportunity for health. Previously she led communications at ProPublica, the Pulitzer Prize-winning investigative newsroom; Freedom to Marry, helping to secure marriage equality; and the Legal Action Center, working to fight discrimination and restore opportunity for people with arrest and conviction records, substance use disorders, and HIV or AIDS.
Before her work in communications, she held various news editing roles, most recently as assistant Metro editor at The New York Times.
When not at work, Nicole can be found running (or otherwise playing outside), seeking out chocolate, or bemoaning the latest grammatical indiscretion.