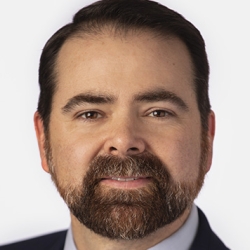 In December 2020, Phil Koch was named Vice President, Policy and Community Impact, for the Pittsburgh Foundation. In this capacity, Koch pursues positive social change by partnering with Foundation leadership and other staff to set public policy priorities, works with outside stakeholders to implement these priorities, and develops opportunities for community investments.
Prior to this, Phil served for five years as the executive director of The Community Foundation of Westmoreland County (CFWC), an affiliate of The Pittsburgh Foundation, which encourages Westmoreland County residents to become philanthropists. CFWC also provides grants that support a wide variety of nonprofit organizations and serves as a community leader. In this capacity, he created the WestCo Nonprofit Network, a coalition of more than 160 organizations that provide opportunities for networking, education, and advocacy to strengthen the sector in the county.
Phil has been working to strengthen communities for more than 20 years. He began his career as an elementary and middle school teacher in the Chicago Public Schools and later taught in Pittsburgh Public Schools. In 2005, Phil left the classroom and began working in the nonprofit sector as the Pittsburgh Director for MGR Youth Empowerment, a direct service nonprofit focused on youth development.  As the National Executive Director, Phil grew the organization to five metropolitan cities, impacting over 50,000 youth during his tenure. 
Phil obtained his bachelor's degree from Wittenberg University and his master's degree in professional leadership and nonprofit management from Carlow University. He lives with his wife, Deanna, and their three sons in Pittsburgh's West End.