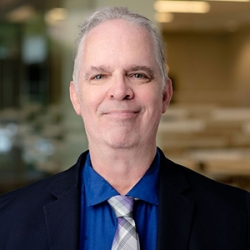 Phillip Blackmon
Council on Foundations
Associate, Membership
Phillip Blackmon is the Council's Membership Associate. Prior to joining the Council, Phillip built his career around a passion for record management and customer service. His career includes 17 years in the nonprofit sector working as an HR Specialist at LeadingAge/AAHSA in Washington, DC, 4 years as a Lease Analyst & 8 years in publishing sales with William Morrow & Viking/Penguin. He has extensive experience working directly with customers and the general public.
Phillip was born in the deep south but has moved around so much that his family now considers him a Yankee and shun him accordingly. Phillip attended Purdue University, Indiana University and Michigan State with degrees in telecommunication and U.S. history. He has lived in Washington, DC since 1994. In his off time Phillip enjoys travelling, reading, photography, cooking and going to the movies. 
You should contact Phillip about membership questions, event registration, publications, and Council data integrity.