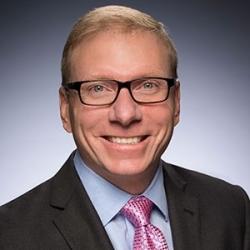 Scott Jenkins
Lumina Foundation
Strategy Director
Scott Jenkins is the strategy director for state policy at Lumina Foundation, an independent, private foundation in Indianapolis that is committed to making opportunities for learning beyond high school available to all. In that role, he leads the development and advancement of the foundation's state policy agenda.
Jenkins has a broad and extensive background in institutional, state, and federal policy development and execution. Before joining Lumina, he served as education policy director to two governors: John Engler of Michigan and Indiana's Mitch Daniels.
He also served as director of external relations for Western Governors University, and as a deputy assistant secretary in the U.S. Department of Education in the George W. Bush administration.
Jenkins holds a bachelor's degree in political science from the University of Central Florida.