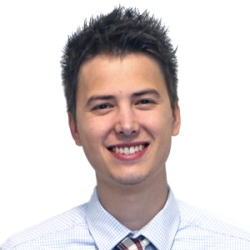 Tucker Rush
Council on Foundations
Manager, Member Engagement & Analytics
Tucker Rush is the Council's Manager of Analytics and Member Engagement. Prior to joining the Council, Tucker worked with the Cystic Fibrosis Foundation where he managed the technical and analytical needs of over 250 care teams across the United States. Tucker holds a Bachelor of Sciences from Albright College, where he was a Shirk Scholar and studied Biology & Communications. Tucker also has a Data-Driven Marketing certificate from Cornell University and is always looking for the next professional development opportunity.
Tucker loves to spend his free time watching films or exploring the city. A traveler at heart, he hopes to visit 30 countries by the time he turns 30. Tucker loves meeting new people and dogs and proudly visits the animal shelter at least once a week. A fun fact about him is he once accidently strolled onto the set of a movie in Spain and made the cut as an extra!
You should contact Tucker with any questions about member engagement and analytics.