Our Membership Model: Why It's Time for Change
Wednesday, August 28, 2019 - 2:45 pm
Several years ago, the Council on Foundations Board made a decision that I have felt for some time needed to be revisited. We voted to approve a new membership model that we thought would ensure long term financial health for the Council. The outcome of that decision, however, did not play out in the manner we anticipated. In fact, the new dues structure had an adverse impact on a number of our members, particularly small and medium sized foundations as well as community foundations, many of whom were priced out of the Council community. While this was never the Board's intention, we take responsibility for causing these valued members to feel alienated from the Council community. 
This feedback about the new membership model was received loud and clear during the Board's outreach campaign last summer that preceded our search for a new President and CEO. When we reached out to you and your colleagues in the field as part of that effort, we pledged to listen carefully and take action on what we heard. When we welcomed Kathleen Enright as the Council's new leader earlier this year, one of our first priorities was to respond to the many voices raising concerns about the impact of the membership model. Since January 2019, I and several of my Board colleagues led a Dues & Membership Task Force made up of a diverse group of Council members who worked in partnership with staff to reimagine Council membership. The committee established the following values to guide our work, which we used as touchstones for our exploration and decision-making process: 
All grantmakers are welcome at the Council, no matter their size, geographic focus, funding areas, organizational structure, or political leanings.
It is crucial that the Council maintain trust and build strong relationships in order to enable the organization to effectively represent the philanthropic sector.
The dues and membership redesign process will be inclusive, with decisions informed by input from current and resigned Council members.
Member experience will be at the center of our membership processes, as we focus on making it easy to calculate and pay dues, and work to improve communication of membership value, alongside the redesign of our dues.
We need to understand the membership models of our peers to update our current dues model, acknowledging the nuance of different member types and price sensitivities of some grantmakers.    
Throughout this process the task force sought and listened to feedback from our current members, former members, and others in the philanthropic sector through an online survey, one-on-one conversations, focus groups, a task force and more. In total, we heard from over 500 philanthropic leaders between February and May 2019. Together with the conversations we had during the outreach process a year ago, the feedback received by the task force affirmed that many in our field felt that Council dues were too high for many of our small and medium sized members and that using a single model to determine dues for all foundation types was not the best approach. 
In two weeks, the Council on Foundations will announce a new membership model.  I am proud of the work of the task force and our staff, which clearly reflects what we heard from all of you.  More details will be shared in the coming weeks, but for now I can tell you that under the new model, we will have different methods for determining membership dues based on organization type, rather than employing a single dues calculation based on assets and grants for all Council members. We also lowered the cost of membership for the smallest foundations to $1,000.  
The Board believes that this new membership model is more equitable, transparent and fair. We hope you think so too. 
I want to thank everyone who took the time to engage in the process to reimagine Council membership. Your input was crucial to the development of this new model. We're so grateful that you care enough about the Council to provide the feedback needed for us to improve. 
I also want to thank all of the members of the Dues & Membership Task Force who spent many hours on teleconferences and conducting outreach. They have all provided a true service to the philanthropic community. 
Sincerely,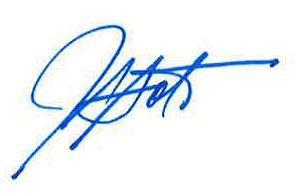 Javier Alberto Soto 
Immediate Past Chair 
Chair, Dues and Membership Task Force 
Council on Foundations