Private Philanthropy Update—October 2018
Friday, October 5, 2018 - 1:01 pm EDT
Last month, Council staff attended events alongside the 73rd United Nations General Assembly (UNGA). As world leaders discussed critical global challenges, from climate change to achieving the Sustainable Development Goals (SDGs), representatives of civil society, philanthropy and the private sector held hundreds of side meetings exploring how to work across sectors to drive social change.
We know philanthropy is already funding the issues within the SDGs. SDGfunders.org is regularly updated with new grantmaking data on funding towards the SDGs, and a new Bridgespan study analyzed how funders who gave $42+ billion via 836 "big bets" aligned with their work on the SDGs.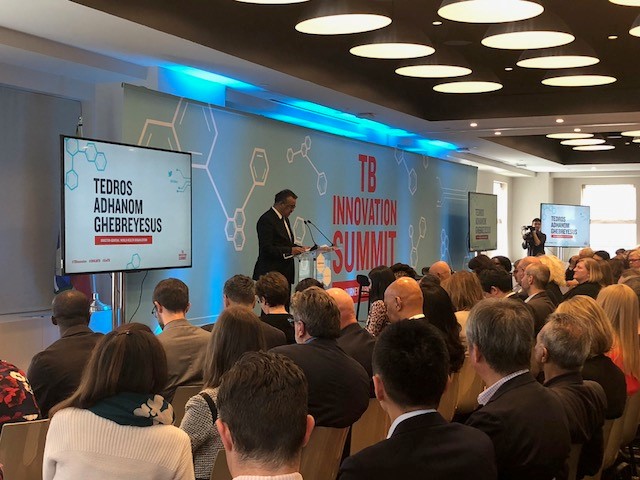 Support for these big bets impacted progress on these global goals in four ways: allowing for the development and testing of innovative solutions, supporting the implementation and scaling of  solutions that work, providing space to collaborate to finish the job and creating opportunities to advocate for policy change.
While it might seem that the SDGs are of interest only to global grantmakers, as a universal framework, they are as relevant in the US as in other countries around the world. Last month, I was honored to join a Robert Wood Johnson Foundation's grantee convening that explicitly focused on using learnings from abroad to inform programs in the US, something that highlights the power of the SDGs to provide a common language that facilitates cross-border (and cross-sector) learning and collaboration in new ways.
If you want to start using the SDGs in your work, this new article in the summer issue of Peak Insight Journal can help.
As you plan your 2019 organizational budget, we hope you'll plan to engage in a range of Council activities and remain or become a member. Be on the watch for 2019 membership renewals at the end of October and read on for important dates to save in your calendar over the coming months.
Best,

Natalie Ross
Vice President, External Relations
Ph.: 703-879-0627
natalie.ross@cof.org

HURRICANE DISASTER RECOVERY
This month is the 1-year anniversary of Hurricanes Irma and Maria, which have had lasting impacts in communities across the Caribbean. Today, communities in the Carolinas are still recovering from the destruction caused by Hurricane Florence last month. As the 2018 hurricane season continues, here are several Council resources to help you respond when disaster strikes:
Career Pathways 2019 Deadline Approaching 
Career Pathways is the Council's signature leader development program designed to build the capacity of philanthropic leaders and make the field more diverse, equitable, and inclusive. 86 percent of Career Pathways alumni currently lead philanthropic organizations. Apply before October 15 to be a part of the 2019 Career Pathways cohort! Recent cohort members have come from a diverse set of private and independent foundations, including:
Andrew W. Mellon Foundation
Bush Foundation
Conrad N. Hilton Foundation
David and Lucile Packard Foundation
Meyer Memorial Trust
Ralph M. Pearsons Foundation
Walton Family Foundation

---
2019 Membership Dues
2019 will be a pivotal year for the Council as we welcome new leadership and celebrate our 70th anniversary, office moves, and more, and we want you to be a part of this integral chapter! Membership renewal notifications will be mailed to your office mid-October, and for the third and final year, dues are determined by an average of assets and grants. Next year, our board will be seeking your input to develop a new membership dues model. Our team is ready to answer your questions at membership@cof.org or 703.879.0645.

Council Member Meeting and Awards | November 28
Washington, DC
The Council on Foundations Awards Program was established to recognize excellence in philanthropy and honor exemplary leaders for their dedication to exploring creative ways to advance the common good. This year's ceremony, held at the National Museum of Women in the Arts on November 28, 2018, will recognize four distinct awards that recognize excellence in philanthropy. The event will include a Council Member Meeting, Awards Ceremony, and Networking Reception.
The Council on Foundations and National League of Cities, with support from the Lumina Foundation, will bring together philanthropic and government leaders in three cities to raise awareness about the social impact of structural racism while highlighting current efforts to dissolve and resolve racial conflict and disparity.
Leading Together 2019 | April 29 – May 1, 2019
MIAMI, FLORIDA
Registration for our 2019 conference has officially launched! Our  Leading Together 2019 conference will include:
3 PRECONFERENCE SESSIONS diving into topics such as advocacy, communities in crisis, and new, innovative approaches to international grantmaking.
3 SITE SESSIONS

 

to get you out in Miami and witness local philanthropy in action. Choose from a visit to the Pérez Art Museum Miami,

 

Everglades and rural South Dade, or Liberty City and Brickell.
18 CONCURRENT SESSIONS across four tracks: Bridging Divides, Climate Impacts & Vulnerabilities, Inclusive Economic Development, and Philanthropic Practice.
5 NETWORKING EVENTS connecting you to foundation leaders and celebrating milestones including the Council's 70th anniversary.
Veterans Philanthropy Exchange | November 14-15
Pittsburgh, PA
Join us for a funders-only meeting to share knowledge around investments in veterans transition, as well as the continuing challenges veterans and their families face as they return to civilian life after military service. Panelists and attendees will share data and metrics, investment strategies, and lessons learned from communities that are committed to welcoming veterans in an intentional way.

Upcoming Webinars
Opportunity Zones and the Role of Foundations: What Can You Be Doing Now? Wednesday, October 31, 1:45pm – 3:15pm ET
California College Pathways: A Case Study On How Strategic Philanthropy Leads To Systematic Change
Thursday, November 15, 12:30 pm – 2:00pm
Past Webinars (Free to view for Members)
Global Goals: Innovative Approaches to Driving Impact at U.S. Companies 
ER Causing You Trauma? Diagnosing the Rules and Regulations for Expenditure Responsibility 

Foundations Commit Nearly Half a Billion to Reduce Global Warming –Nine foundations pledge to support climate foundation programs via Chronicle of Philanthropy
Jeff and MacKenzie Bezos pledge $2 Billion for Homeless and Preschoolers – Amazon founder and CEO announces his plans for philanthropic investments via the New York Times
Feedback is Not a Fad—How listening to beneficiaries can improve your grantmaking in the long term via Stanford Social Innovation Review
Leverage Points: To Advance Gender Equality, Foundations Must Put Policy First – How to leverage policy to transform systems to enable equality of women and girls via Inside Philanthropy.