Community Philanthropy Update - August 2019
Friday, August 9, 2019 - 2:45 pm EDT
Like many of you, I am deeply saddened by the mass shootings that have gripped our nation. The gun violence and misguided hate is heartbreaking.
But those shootings, which rocked the nation, were not the only incidents of gun violence last weekend. Individuals were killed in Chicago; a child was shot and killed in a drive-by-shooting in Louisiana; and countless other incidents occurred due to gun violence – in just one weekend. In most cases, people were gunned down for being in the wrong place at the wrong time.
As one U.S. editorial board wrote, "America harbors no greater culture of violence, mental illness or racial animosity than other nations; it just has more guns." Fundamentally, we have an ongoing and significant challenge confronting our nation. Our communities, families, and citizens are deeply hurting and trying to put the pieces back together.
In reaching out to the community foundations in El Paso and Dayton this weekend, like so many tragedies before, I found myself debating whether I was equipped to provide comprehensive support and clear guidance. They are now thrusted to the front lines of raising and deploying philanthropic capital for a community tragedy. Yet, like many of you, I reach out anyway—in the hope I can help.
On behalf of the community foundations who found themselves responding to these tragedies, I want to thank community leaders around the country for their invaluable resources and relentless support. The ability to share reference points, key documents, and sound advice is instrumental during crisis response. I also want to thank the Council team that provides support—legal, policy, national partnerships, and communications—because expertise with national scope and countless member interactions is truly invaluable in times of uncertainty and crisis.
Sadly, this will not be the end of senseless violence. When it occurs, foundations must be ready to take quick, decisive action, often in the face of a great deal of ambiguity. We compiled Advice From The Field: Responding To Mass Casualty Events designed to help community foundations reflect on what is transpiring across the country in alarming numbers. It is not the complete picture, as such occurrences require flexibility and circumstantial response. We are here to support any foundation as they mobilize, connecting you to the right resources and expertise and addressing critical issues as they arise.
 
---
Member Spotlight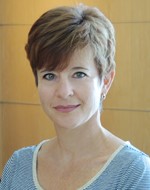 Gina Dalma, Silicon Valley Community Foundation's executive vice president for public policy, shared the good news of California Governor Gavin Newsom signing a bill to ensure court cannot systematically decide that the life of a white person is worth more money than that of an African American or Latino. Silicon Valley Community Foundation has been advocating for this change since 2017 through funding for reports on discrimination in civil damages and lobbying on behalf of this bill. The bill will become a law on January 1, 2020.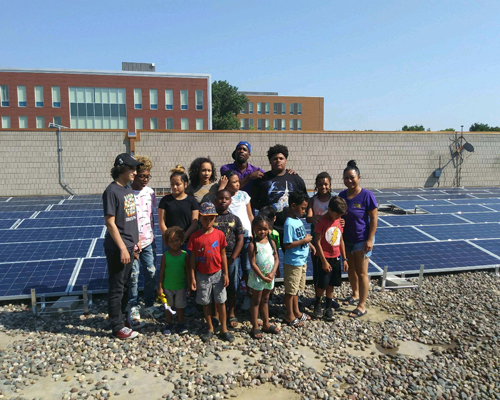 The Minneapolis Foundation awarded the first grants from a new fund which focuses on the climate crisis. All grants support local projects including an electric-car sharing network, youth-led energy audits, and clean-energy outreach to impact low-income neighborhoods.
---

Reimagining the Council
The visioning sessions, direct engagement, and open dialogue are leading to instrumental changes at the Council, all designed to benefit you.  We announced our direct partnership to provide you with community foundation specific conference experiences—by direct investment in both the 2019 Growing Community Foundation Conference and CFUnited 2020: Power of Place Conference. Stay tuned next month for the rollout of our new dues model! 
In direct response to requests from our members to publish new legal desktop guides, our legal team developed the Mastering Foundation Law: The Council on Foundations Compendium of Legal Resources. This resource is an easy to use, self-directed comprehensive guide to foundation law for the non-lawyer.
Previously requiring a separate subscription, I hope you share in my excitement at the announcement in This Week at the Council—we are now offering immediate and FREE access to all members for every chapter of the Legal Compendium.
---
CF Columbus Survey Available
CFInsights, by Candid, has released 2018 Columbus Survey Results: 
Check out related news articles assessing the data release:
---
Upcoming Events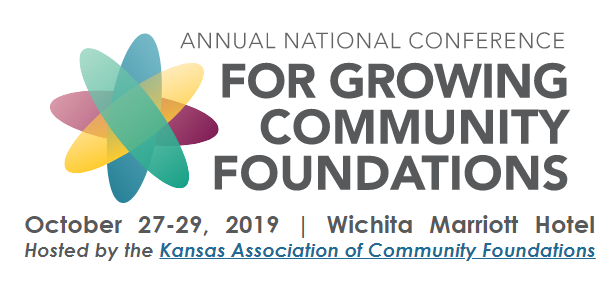 Oct 27-29 | Wichita, KS
For years, the Council has supported the Kansas Association of Community Foundations annual National Conference for Growing Community Foundations as a resource partner. We are excited to increase our support in 2019 with direct investment and deeper engagement from our staff.
Our President and CEO, Kathleen Enright, will make brief remarks and host one of her visioning sessions during the conference.  As well, National Standards staff Christina Gonzales and Council attorney Bryan del Rosario will be leading legal sessions, including:
Legal Pitfalls, Taxes and Other Law Concerns;
The Lawyer Is In: Legal Consultations;
Tax Law for Those Who Aren't CPAs or Lawyers.
The conference is tailored, but not limited to, small-staff and volunteer-led community foundations in rural, small urban, and suburban America. Join Kathleen, Christina, Bryan, and Brad for another great conference in Wichita, Kansas on Oct 27-29!
Community Philanthropy Updates
Strengthening Communities