Community Philanthropy Update - November 2020
Tuesday, November 10, 2020 - 2:00 pm EST
Greetings,
In previous newsletters, we had a "Where's Brad" section tracking the many movements made to be present for all the in-person field convenings, conferences, and trainings hosted across the country.
Today, it is easy to find me at home with my office dog, Quincy in Charleston, SC, joining you virtually. As we head into the challenges of winter that combines COVID-19 and flu season, I wish good health for each of you, your foundation colleagues, and families.
While 2020 has taught us a great deal, I am confident it has bolstered our commitment to see about change in our communities for the good of all. For this reason, I hope you pause this Thursday, which marks Community Foundation Week, (Nov 12-18th, 2020), to acknowledge the deep-rooted, influential, and meaningful organization you bring forth to the local community.
#CommunityFNDWeek was established in 1989 by former president George H.W. Bush to uplift the important role each of you plays at a local level. In 2020, it is even more important to look inward and evaluate how we do better, and externally acknowledge how relevant community philanthropy remains to all of us.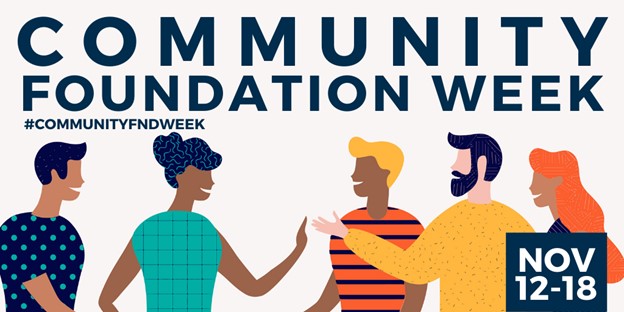 Visit the Community Foundation Week Resource Hub
Includes sample op-eds, press releases, fact sheets and social media
Tag your posts with #CommunityFNDWeek and #CommunityFoundationWeek
Below are a few additional highlights happening around the Council and field. If there is anything else I can do to help you or your team, please do not hesitate to reach out. All of us at the Council hope this is a successful giving season for your community foundation. 2020 has demonstrated there is much work to be done ahead.
Regards,
Brad M. Ward| Lead Strategist, Community Philanthropy
Council on Foundations
202-991-7612 | brad.ward@cof.org
---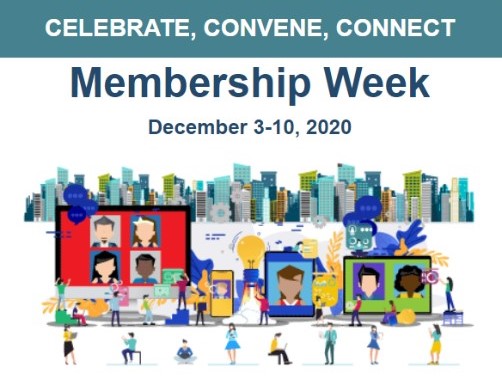 COUNCIL MEMBERSHIP GROWS WITH COMMUNITY FOUNDATIONS
It is exciting time to see the growth of community foundations investing in the Council with membership. Thank you to the 300 community foundations who are active Council members, representing 40% of overall members!
Not yet a member? Learn more about Council membership benefits and services for Community Foundations.
For Council members, join us on Dec 3-10, 2020 for the inaugural event series to feature our Annual Membership Meeting that explores the strategic priorities of the Council. Register today to ensure you are in the know about the 2020 Membership Week! It will also offer the unique opportunity to hear from sector leaders in an "Ask Me Anything" format and extend the chance to join a members-only, networking hour.
---
Tuesday, December 8, 2020 | 2:00-3:00 PM ET
What better way to convene one last time for 2020 than to celebrate new beginnings? Joining us on this call will be several new CEOs and Executive Directors to explore what is pressing for them, desired accomplishments, and what they wish they knew. This is where all of you with experience come in to play as well as an opportunity to welcome new leaders to the field.
Discussant Leads:
Ron Gallo, Louisville Community Foundation (Louisville, KY)
Tatiana Hernandez, Community Foundation Boulder County (Boulder, CO)
Katrina Rolle of Community Foundation of North Florida (Tallahassee, FL)
Donna Rush, Omaha Foundation (Omaha, Nebraska)
Karon Moody Harden, VP of Programs, Council (Discussion Moderator)
Register Today for the CEO Roundtable | December 8 | 2:00-3:00PM ET
---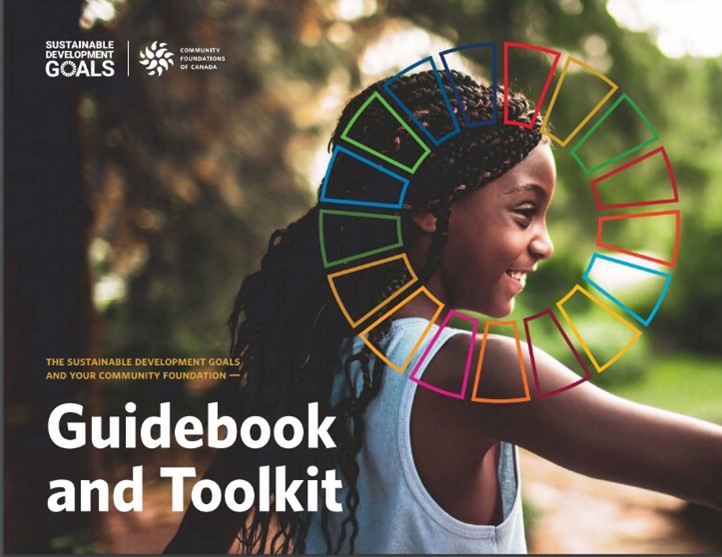 Community Foundations of Canada and Council member, Mott Foundation, launched the SDG Guidebook and Toolkit for community Foundations – detailing the United Nations Sustainable Development Goals (SDGs) in the context of community foundation engagement and philanthropy strategies.
Read More how SDGs are impacting the post-pandemic recovery within community Foundations | Mott Foundation
---
Virtual Events
Community Foundation events made possible through the generous support of Blackbaud.

Virtual professional opportunities:
save the date
Jan 2021 | Community Foundation Excellence (CFE) Fundamentals Course
Feb 2021 | Legal Matters for Community Foundations Workshop
Mar 2021 | CEONet and Council Community Foundation CEO Roundtable
June 2021 | Virtual Leading Together 2021
---
Resources and Newsworthy
---
PHILANTHROPY EXCHANGE
These online communities serve a range of community foundation staff—from the Executives Exchange (for CEOs and Eds), Donor Services to Communications, Finance & Admin to Programs and Scholarships.
Find a thread worth following to hear what is trending or ask questions of your peers to crowdsource templates, suggestions, and resources. Latest Trending thread: Board Recruitment – Interest Forms? Interviews? Background Checks
Want to learn how to get the most out of Philanthropy Exchange? Contact me or Tucker Rush, Manager, Member Engagement and Analytics.
Need help access the Exchange? Contact membership.
---
NATIONAL STANDARDS FOR U.S. COMMUNITY FOUNDATIONS
Got questions about your accreditation status, curious about the process, or need a policy template or suggestion?
Contact Kevin van Bronkhorst for the support you need to maximize this program for operational excellence.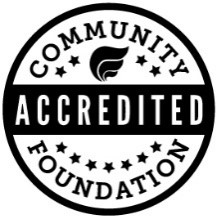 Standards is more than an accountability program for the integrity of your operations—it is a peer led accreditation program that gives our community foundation field the credibility and assurances needed for lawmakers, IRS, and treasury. Learn more.
Community Philanthropy Updates
Strengthening Communities