Community Philanthropy Update - August 2021
Thursday, August 26, 2021 - 3:30 pm EDT
Earlier this month, the Council launched a new Strategic Direction focused on how philanthropy can build the trust needed to advance the greater good. This strategy was developed out of feedback from hundreds of philanthropic leaders over the last two years, as well as support from the Council's Board of Directors and our Strategy Development Committee, both of which included community foundation leaders.
As we operationalize this strategy, we are committed to including community foundations in our network in pilot projects and experiments and to listening to your wisdom about what works. To achieve the outcomes our strategy is geared to achieve over 20 years, our work must be grounded in the daily experiences of our members. Your voice is the key ingredient in turning these ideas into reality.
That's why I'm happy to share some new efforts to make it easier for you to lend your perspectives to our work and influence the Council's work:
These are just some of the immediate ways in which we're grounding our work and our larger strategy in the daily challenges and priorities of community foundations across the country. We hope you'll continue to share your ideas on how we can help make philanthropy a more trusted partner in advancing the greater good.
Best,



Kathleen Enright
President & CEO
president@cof.org

Council Events
2021 Virtual HR Retreat
September 8-10
The 2021 Virtual HR Retreat, co-hosted by the Council on Foundations and CHANGE Philanthropy, is a unique opportunity to learn from and engage with fellow HR and talent leaders in philanthropy. This year's retreat is focused on re-opening workspaces and what a new "normal" and re-imagined work world will look like.
Register Now >>
Community Foundation CEO Virtual Roundtable: Impact Investing
September 21 and September 28 
Designed by and for community foundation CEOs, this two-part discussion will convene the leaders of community foundations to explore the sector's engagement with impact investing. This event is held in partnership with CEONet.
Register Now for Session One >>
Register Now for Session Two >>
Community Foundation Excellence Fundamentals
October 13, 14, 20, 21 OR December 8, 9, 15, and 16
A well-trained staff and an informed board are critical to the success of community foundations in our fast-changing world. This traditionally in-person, two-day course was adapted to four virtual half-day sessions to help new and growing foundation stakeholders build the essential skills they need.
Register Now for October Sessions >>
Register Now for December Sessions >>
Values-Aligned Philanthropy: Foundations Resisting Hate and Extremism
October 5
There has not been significant analysis of the sector's activities regarding solutions to funding hate — until now. Join the Council for a webinar to discuss our soon-to-be-published white paper and hear from leaders in the field.
Register Now >>
2021 Virtual Public Policy Summit
November 4
Join us for the Council on Foundations' virtual 2021 Public Policy Summit, where philanthropic leaders from across the country will get an insider's view of the policy landscape in Washington, DC. Registration is free to all Council members.
Register Now >>
Partner Events
Community Foundation Board Orientation
September 9-10
Hosted by Philanthropy Ohio, this two-part workshop prepares incoming community foundation board members to master the operational skills needed to lead with confidence.
Register Now >>
2021 Annual National Conference for Growing Community Foundations
October 13-15
Join the Kansas Association of Community Foundations for a three-day exploration of the theme "Heart of Community," with ample networking opportunities.
Register Now >>
Virtual CFLeads Fall Forum
October 19-20
This year's forum for community foundation leaders will be held virtually and will offer opportunities for engagement and participation by all community foundation board members, staff, and leadership. 
Register Now >>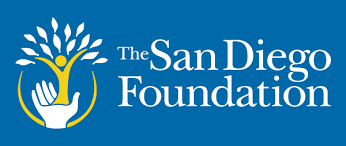 San Diego Foundation
In partnership with LISC San Diego and the Urban League of San Diego County, the San Diego Foundation has launched a new program to narrow the racial wealth gap by increasing homeownership rates in the Black community. The San Diego Black Homebuyers Program was created to cultivate generational wealth for first-time homeowners in the area.
---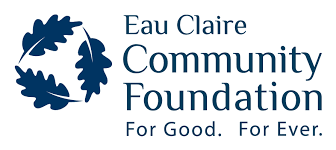 Eau Claire Community Foundation
In honor of the organization's 25th anniversary, the Eau Claire Community Foundation has announced the results of its inaugural Grant Catalog, a crowdfunding platform that community members can use to directly support local nonprofits. The Grant Catalog includes four funding areas: Create Culture, Give Green, Form Futures, and Offer Opportunities.
---
Wichita Community Foundation
Public service journalism is fundamental to a healthy democracy. Recognizing the need for a local news source, the News and Information Fund at the Wichita Community Foundation (WCF) committed $1.1M to found the Wichita Beacon, a nonprofit newsroom that is part of a regional network in Kansas and Missouri. WCF partnered with the American Journalism Project to meet this community need.
---
Have a story of impact you want to share? Email us at communityfoundations@cof.org.

Trending Philanthropy Exchange Conversations
In partnership with the Central Florida Foundation, the Council has launched a new Sustainable Development Goals (SDG) Learning Community on the Philanthropy Exchange. This discussion community is designed to help community foundation peers learn about the United Nations SDG. A Peer Learning Circle meets monthly via Zoom to discuss SDG hot topics including education, local implementation, community alignment and communication, professional development, data, grantmaking, and more.
Contact Tucker Rush (tucker.rush@cof.org) to learn more about the SDG Learning Community.
---
Legal Question of the Month with Ben McDearmon, Staff Counsel
Question: We received a generous gift of real estate, and the donor will be reimbursing us for the maintenance costs until the property sells. Should we be providing tax receipts for these reimbursements? For example, we are paying insurance and utilities for the property, and then we will invoice the donor. When we receive the reimbursement dollars from the donor, should we send them a tax receipt?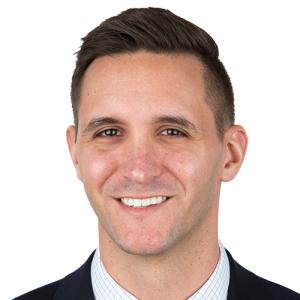 Answer: Yes, you could issue a tax receipt to the donor for these payments. These payments would be tax-deductible charitable contributions, just as they would have been if the donor had instead decided to make an additional cash contribution upfront to cover future expenses related to maintaining the property.
Council Members are encouraged to send any legal inquiries to legal@cof.org.
---
New & Noteworthy
Community Philanthropy Updates
Strengthening Communities