Community Philanthropy Update - March 2022
Thursday, March 24, 2022 - 12:30 pm
Dear Friend,
Over the past weeks, we have all likely felt deep sadness and concern for those impacted by the Ukraine crisis. The invasion of Ukraine was more than an attack on a country; it has had a destabilizing effect felt across the globe.
And yet one thing has remained constant: the central human instinct to support our neighbors, whether across the street or across the ocean. Watching that instinct manifest so quickly and creatively in this context has been genuinely moving. New research from Fidelity shows that 25% of Americans have already mobilized to support Ukraine monetarily, with more aid sure to come as the crisis continues to unfold.
The Council is collaborating with partners to support relief and fund long-term recovery efforts for refugees and others affected by this humanitarian tragedy. To build on your already vigorous response to the crisis and to express solidarity with your fellow community foundation leaders, you can support Ukrainian community foundations through a new fund from the Berks County Community Foundation. The philanthropic sector in Eastern Europe has remained well-connected to refugee needs on the ground, and a group of European grantmaking networks recently launched response funds specifically to support Ukrainian NGOs/INGOs.
We are also maintaining consistent engagement with the Biden/Harris Administration, including joining a call in advance of the President's trip to Europe this week. We are pleased to see today's announcement from the White House that the US will accept 100,000 Ukrainian refugees, as well as details on new humanitarian aid announcements for Ukraine and the surrounding countries. We'll continue to share updates from the Federal response to this crisis and support your work at the national level.
For community foundations seeking new ways to respond to the crisis, here are three resources:
The recording of a March 3 webinar co-hosted by the Council and the U.S. Department of State to discuss the philanthropic response to the invasion of Ukraine
A Council resource hub that is updated with new response funds and statements as they arise
A new page on cof.org that outlines the fundamentals of global grantmaking and working with intermediaries
If you have additional resources to include in our list, please reach out to Brian Kastner, the Council's Director of Engagement. The evolving nature of this geopolitical crisis means that this work will likely continue to develop for many months.
I have been heartened to watch our sector mobilize quickly and compassionately to support Ukrainians. Our partners at Candid make clear the scale and strength of our sector's response in their special resource. Your work is powerful. It has both supported those experiencing this tragedy firsthand and bolstered philanthropy's reputation as a responsive, trusted partner in advancing the greater good.
With gratitude,



Kathleen Enright
President & CEO
president@cof.org

Council Events
SDG Learning Community for Community Foundations
April 19
Guest speakers from the United Nations Foundation and the Center for Sustainable Development at the Brookings Institution will join the April meeting of this peer learning circle to discuss findings from a recently published report, The State of the Sustainable Development Goals in the United States.
Register Now >>
Human Resources Virtual Roundtable
April 27
Join a peer-to-peer conversation with human resources leaders from across the sector to discuss best practices and new ideas related to organizational culture, operational management, and more. This event is presented in partnership with the Disability and Philanthropy Forum. 
Register Now >>
Community Foundation CEO Virtual Roundtable
May 24
Are you curious about cryptocurrency, but not sure where to start? Both member and non-member community foundation executives are invited to attend a peer roundtable conversation about crypto-philanthropy.
Register Now >>
Legal Matters for Community Foundations
June 29 and 30
Led by the Council on Foundations Legal Team, this workshop is flexibly organized to ensure that your broad legal questions for administering funds, grants, and community foundation activities are addressed. The legal team will provide a technical and practical understanding of complex rules and regulations.
Register Now >>
Community Foundation Excellence Fundamentals
July 27-28 and August 3-4
Well-trained staff and an informed board are critical to the success of community foundations in our fast-changing world. This traditionally in-person two-day course, adapted to a virtual format in four half-day sessions, helps new and growing community foundation staff build the essential skills they need to balance governance and management with the broader understanding of community foundations within the philanthropic sector. 
Register Now >>
Partner Events
Foundations on the Hill 2022
April 5-7
Presented by United Philanthropy Forum in partnership with the Council and Independent Sector, FOTH 2022:
Informs and educates Congress about the importance of the philanthropic sector;
Advocates on issues important to Forum members, foundations, and the broader sector;
Encourages Congress to view the Forum and its members as resources on key public policy issues; and
Builds your organization's relationship with lawmakers and their staff.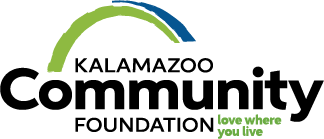 Kalamazoo Community Foundation
The Kalamazoo Community Foundation recently secured funding to establish a Justice Hub, which is planned to open in September 2022. The Justice Hub is designed to address systematic oppression, resource mutual aid, and support community grassroots groups. The development of the Hub included multiple listening sessions with Kalamazoo community members. Congratulations, KCF!
---

Arizona Community Foundation
To invest in the vibrant art community of their state, the Arizona Community Foundation has announced a partnership with the Arizona Commission on the Arts. Jaime Dempsey, Senior Vice President for Philanthropic Initiatives at ACF, said that "even in the most challenging of times, artists continue to leverage their unique skills to create and make things better." The partnership will support Arizona artists.
---
Have a story of impact you want to share? Email us at communityfoundations@cof.org.

Currently Recruiting: Community Foundation Excellence Fundamentals Faculty
The Council is seeking new voices to bring in as faculty for the Community Foundation Excellence (CFE) Fundamentals course. Appealing to a broad audience of new and growing community foundation staff, CFE Fundamentals builds essential skills that balance governance and management with a broader understanding of community foundations within the philanthropic sector. We are looking for experienced community foundation leaders, eager to share their expertise and to connect with others in the field. If you are interested in learning more about this opportunity, please email Jill Gordon, Manager of Training.
---
Trending Philanthropy Exchange Conversations
---
Legal Question of the Month with Ben McDearmon, Staff Counsel
Question: We are considering adding an employee benefit to our community foundation's HR manual such that an employer contribution to an employee's donor-advised fund may be made upon BOD approval. We are concerned about whether this will have any impact on the employee's taxable compensation, particularly if it is viewed as a payment in lieu of a cash bonus.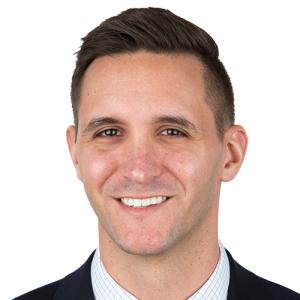 Answer:
A contribution by an employer to a DAF established in the name of an employee generally should not result in any additional taxable income to the employee. A DAF is owned and controlled by the sponsoring organization, and the employee merely holds an advisory privilege with respect to the fund's distributions, so a contribution to a DAF in the employee's name doesn't bestow anything of financial value on that employee.
It is important to make sure the contribution isn't made in a way that could result in it being deemed to have actually been paid to the employee. Put simply, if income has been earned by an individual, they cannot avoid taxation on it merely by directing it to be paid to someone else (or to charity, in this case). For that reason, this shouldn't be offered as an option in lieu of a bonus or other compensation to the employee where the employee gets to choose whether to receive the bonus or have it added to a DAF. If the only option is that the board may decide to approve a contribution to an employee's DAF, with no possibility that they could instead receive it as compensation, this should not be a problem.
Council members are encouraged to send any legal inquiries to legal@cof.org.
---
News & Resources
It can be challenging to prioritize process over outcome, but a new reflection from the Global Fund for Community Foundations underscores the importance of trust-building and community engagement over all else in grantmaking.
The Russian invasion of Ukraine has created global tension. Grantmakers' response to the crisis has been powerful, but funding against authoritarianism is crucial too. Read more from Inside Philanthropy.
Community Philanthropy Updates
Strengthening Communities