Community Philanthropy Update - August 2022
Monday, August 15, 2022 - 2:54 pm
Greetings Friend,
At the Council, we deeply value our collaboration with community foundations across the nation. Your partnership and feedback influence our priorities, services, and offerings, which contributes to a more effective and responsive Council community. We've consistently heard that community foundation leaders are interested in strengthening their expertise in public policy and advocacy, as well as having opportunities to influence the Council's direction. We've listened and I am excited to share two new offerings for senior leaders at community foundations, designed with you in mind.
First, the Council has partnered with CFLeads to develop a new training curriculum specifically for community foundation leaders to advance their policy and advocacy work. For those who are eager to participate in policy and advocacy but unsure how to engage staff, Board, and donors, this is the course for you. In February 2023, we'll offer Practice and Purpose of Policy: A Training for Community Foundation Leaders, which is designed to give senior leaders the knowledge and tools needed to prepare for policy engagement internally and improve advocacy-related grantmaking. (For a more general training on policy issues, don't forget to register for our upcoming Essentials of Policy Advocacy for Grantmakers course on October 6-7).
We are also now accepting applications for the Council's new Community Foundations Advisory Group. This group will represent the diverse wants and needs of community foundations, influence and inform decision-making on the Council's strategic approach for engaging community foundations, and help the Council collaborate effectively with peer community foundation-serving organizations. If you are at the executive or vice president level and interested in influencing the Council's community foundations' work and priorities, please consider applying by the September 6 deadline.
Since our founding almost 75 years ago, community foundations have been essential to the Council's efforts to foster a trusted philanthropic sector. Your influence and engagement – whether it's participating in a peer leads roundtable, sharing expertise on the Philanthropy Exchange, or exploring sector trends via our blog – are invaluable. I look forward to our continued partnership.
Warmly,

Kathleen Enright
President & CEO
[email protected]
Upcoming Events
Council Events
Community Foundation CEO Virtual Roundtable
August 23 | 3:00-4:00 p.m. ET
Community foundation executives are invited to join a peer roundtable conversation to learn more about values-aligned philanthropy.
Register Now
2022 HR Retreat
September 8-9 | Virtual
Join us at the 2022 HR Retreat: Evolving the Philanthropic Workplace to hear from inspiring HR and culture leaders, engage in robust peer-to-peer learning, and build community through a dynamic exchange of thoughts and ideas. Only a few seats remain!
Register Now
ARPA and Philanthropy: Seizing the Once-in-a-Generation Opportunity
September 14 | 2:00-3:00 p.m. ET
Join this session to learn why and how philanthropy can be proactive in encouraging local governments to focus on support for essential service providers. The conversation will highlight examples of how ARPA can expand resources to advance equity and transformative systemic change.
Register Now
Essentials of Policy Advocacy for Grantmakers
October 6-7 | 1:00-5:00 p.m. ET each day
The Essentials of Policy Advocacy for Grantmakers course will help foundation staff use their resources effectively to advance public policies that support the greater good. Rather than focusing on what policies foundations should address, this training will focus on how to engage in policy advocacy to advance your goals. 
Register Now
Legal Matters for Community Foundations
November 9-10 | 1:00-4:30 p.m. ET each day
Led by the Council's legal team, this workshop is designed to answer your broad legal and practical questions on administering funds, grants, and community foundation activities.
Register Now
2022 Public Policy Summit
November 15-16 | Virtual
The 2022 Public Policy Summit will equip foundation leaders and staff with public policy and advocacy tools while also putting them in conversation with top government officials and national policy experts. Held one week after the mid-term elections, attendees will have access to expert analysis on how the outcomes will impact philanthropy. 
Register Now
Partner Events
Annual National Conference for Growing Community Foundations
October 12-14 | Virtual and In-Person
The Conference is tailored but not limited to small-staffed and volunteer-led community foundations in rural, small urban, and suburban America. It is designed to meet the needs of both new and seasoned board members and staff in practical training to enhance skills in all major areas of community foundation management.
Register Now
Member Spotlight
Community Foundation of Greater Flint
Isaiah Oliver, CEO of the Community Foundation of Greater Flint, was profiled in the Chronicle of Philanthropy last month. Learn how he developed the skills to become a servant leader: "I'm a member of the community who just happens to be the leader of the community foundation," he says.
---
New Hampshire Charitable Foundation
Check out the New Hampshire Charitable Foundation's redesigned website! The team implemented disability-friendly software updates to make their web content more accessible to the blind and deaf communities. Great work, NHCF!
Resources & New Stories
Currently Recruiting: Community Foundation Excellence Fundamentals Faculty
The Council is seeking new voices to bring in as faculty for the Community Foundation Excellence (CFE) Fundamentals course. Appealing to a broad audience of new and growing community foundation staff, CFE Fundamentals builds essential skills that balance governance and management with a broader understanding of community foundations within the philanthropic sector. We are looking for experienced community foundation leaders, eager to share their expertise and connect with others in the field. If you are interested in learning more about this opportunity, please email Jill Gordon, Manager of Training.
---
Trending Philanthropy Exchange Conversations
---
Legal Question of the Month with Ben McDearmon, Staff Counsel
Question: Does a community foundation's variance power give it the ability to override a donor's direction that a fund be treated as endowed?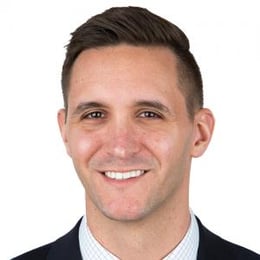 Answer: While it's possible that some community foundations' fund agreements or governing documents increase a broader form of the variance power that would permit their boards to exercise variance power in order to remove endowment restrictions, the standard language from the Treasury Regulations doesn't clearly give that discretion to the board. It specifically contemplates modification of conditions or restrictions on the "distribution of funds for any specified charitable purposes or to specified organizations." The effect of this language is to limit the exercise of variance power to only conditions or restrictions as to the fund's purpose(s) or beneficiary organizations, so it's likely that most community foundations — at least those whose statement of the variance power closely follows the language found in the Treasury Regulations — do not have the ability to remove endowment restrictions through variance power.
In those cases, the foundation will need to look to state law requirements (i.e., UPMIFA, the Uniform Prudent Management of Institutional Funds Act) for modifying or releasing donor-imposed restrictions.
Council members are encouraged to send any legal inquiries to [email protected].
---
News and Resources
August is Black Philanthropy Month! Honor the legacy of Black giving by attending a series of webinars presented by the Black Future Co-op Fund. The Fierce Urgency of Black Leadership in Philanthropy will take place on August 23.
Check out a new blog post from CFLeads highlighting the conclusion of their two-year pilot Economic Mobility Action Network. Six community foundations, including Council members, participated.
Community Philanthropy Updates