With Innovation Breakfast Series, Foundation Finds New Approach to Economic Development
Thursday, November 9, 2017 - 12:22 pm EST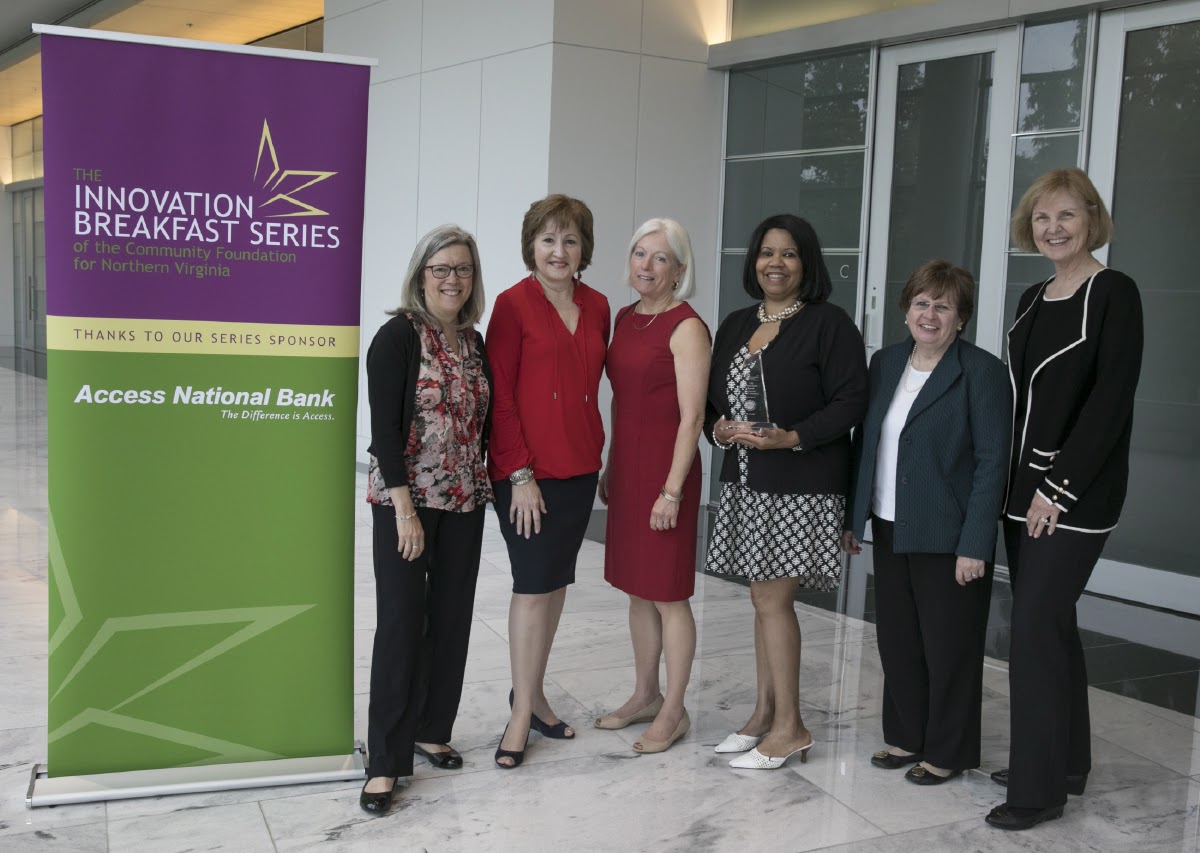 Since 1978, the Community Foundation for Northern Virginia has facilitated philanthropic efforts to respond to critical needs in our region. In more recent years, however— especially since the launch of our Innovation Fund in 2012—the Community Foundation has also worked to seed new, innovative approaches to community economic development.
Philanthropy has a growing role to play there, especially for the "hard-to-employ" segment of the workforce. Grants from the Innovation Fund have helped launch and promote the first ever cybersecurity courses in local public middle and high schools; the first coding-immersive elementary schools in the Commonwealth of Virginia; grass roots invention; and local entrepreneurship. In other words, grants from the Innovation Fund have helped build a future workforce that will contribute to the growing vibrancy of our local economy.
The launch of the Innovation Fund in 2012 was a wonderful place to begin this work. But nothing has helped us further refine our thinking about the role of philanthropy in innovative economic development more than our Innovation Breakfast Series.
We launched the Innovation Breakfast Series in 2015 and have held five events to date. In chronological order, we have framed and promoted the events as follows:
The Intersection of Philanthropy and Innovation
Lessons Learned on Innovative Philanthropy and Economic Growth
Building an Innovation District in Northern Virginia
Community Wealth Building – A New, Inclusive Systems Approach to Economic Development
High Skills, High Demand, High Wage – Skills-Based Education Comes of Age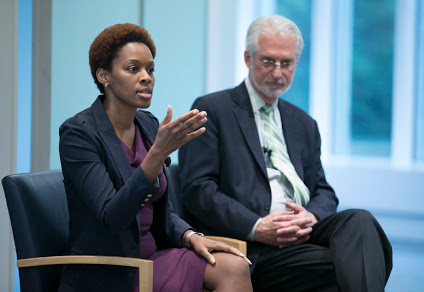 Since its launch, we have welcomed more than 800 attendees to the series. Each breakfast has been remarkably well attended and draws attendees from all sectors of our region, including government and elected officials, business leaders, and nonprofit/foundation leaders.
There are several reasons for this:
First, the idea that philanthropy can help create a more equitable, inclusive, and diverse economy remains a relatively new and fascinating concept, one which resonates in Northern Virginia.
Second, we have taken care to highlight both local and national voices at the events; people with astonishing stories to share about how philanthropy has helped to reinvent their local economies while promoting more equitable and inclusive models of economic development. The events not only inform, they inspire.
Third, we host the events early in the morning, from 8:00 am – 10:00 am, so people can network and get back to work at a reasonable hour. Many of our attendees have praised the convenience of the series.
The Innovation Breakfast Series has enlightened us, inspired us, and encouraged us. It has sparked cross-sector collaborative approaches to workforce development for the hard-to-employ segment of our workforce, particularly in the wake of our "Community Wealth Building" event, which featured Ted Howard, the creator of the Evergreen Cooperatives in Cleveland, and Yanique Redwood, the President and CEO of the Consumer Health Foundation in Washington, D.C. It has also positioned our Community Foundation as a regional thought leader. We now regularly participate in economic development discussions and are frequently asked to share our experience and ever-growing understanding of the role philanthropy can and must play in building a community that works for everyone.
Philanthropy's impact in this realm seems limited only by the imagination of funders and their willingness to bring forth inspiring ideas that catch on, attract others, and create positive change in their communities.
Strengthening Communities